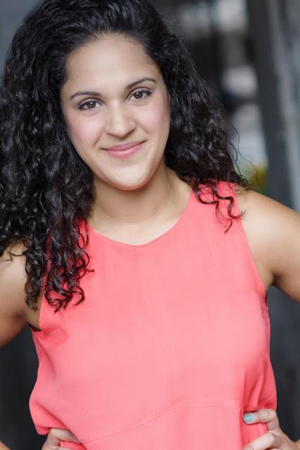 New Off-Broadway Play Debuts, Directed by School of Drama Alum
Beginning with a series of highly acclaimed concert performances in 2013, and then a sold-out run with the LA Opera in January 2015, ¡Figaro! (90210) makes its off-Broadway stage premiere directed by School of Drama alumna Melissa Crespo (MFA Directing '12). This adaptation of Mozart's "Marriage of Figaro" places the debate over immigration reform front and center, with the original score and a new English (and Spanglish) libretto by Vid Guerrerio, with music direction by Raphael Fusco.
"When I met Vid back in 2012, he only handed me his libretto and asked me to read it like a play," recalls Crespo. She was immediately hooked. "Vid's brilliant lyrics are perfectly suited to Mozart's music and creates a special hybrid of opera and musical theater."
Echoing current presidential candidates' contentious views on immigration, ¡Figaro! (90210) recasts the title character from Mozart's opera and his fiancée Susana as undocumented Mexican workers in the mansion of a Beverly Hills real estate mogul and his actress wife. Set in present-day Los Angeles and filled with pop references and contemporary slang, this production also makes the opera more accessible to today's audiences by distilling the action into a two and a half hour show.
Crespo has directed every concert and production of ¡Figaro! (90210), and always find something new to explore in the piece, citing the adaptation's central themes. They eerily connect with our current political climate, but there is also a celebratory message of diversity and inclusivity.
"This off-Broadway premiere is particularly exciting for me because New York City is my home," she adds. Crespo will helm the School of Drama's BFA production of William Shakespeare's The Winter's Tale later this semester.
Previews begin Saturday, March 19 and will play a limited engagement through Sunday, April 3.
For more information, visit Figaro9010.com or Dukeon42.org.