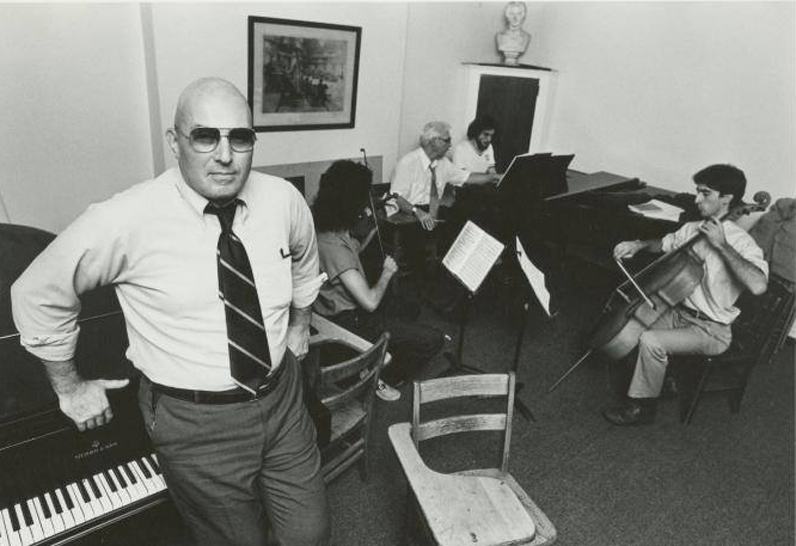 Remembering Dr. Charles Kaufman
The Mannes School of Music community mourns the death of its former president and dean, Dr. Charles Kaufman. A legendary educator and leader, Chuck was a beloved figure, particularly by the Mannes students. A musicology scholar who was a protege of Gustave Reese, Chuck Kaufman joined the Mannes faculty in 1975, becoming president in 1980, dean in 1989 when Mannes merged with The New School, then distinguished professor in 1996, remaining on the Mannes faculty until his retirement in 2002.
A man of letters, savvy, boundless energy, and lion-hearted determination, Chuck Kaufman led Mannes through existential crises, moved it to greatly improved facilities, upgraded the faculty and overall program, secured a brighter future as part of The New School, and inspired generations of professional musicians and music lovers. Simply put, there would be no Mannes today without Dr. Charles Kaufman. The Mannes community will be forever grateful.
Our deepest condolences are offered to his entire family. Mannes will hold an event to honor and celebrate Dr. Charles Kaufman's life at a date to be announced shortly.
Linda Rappaport, Chair, Mannes Board of Governors
Richard Kessler, Dean, Mannes School of Music
David Van Zandt, President, The New School