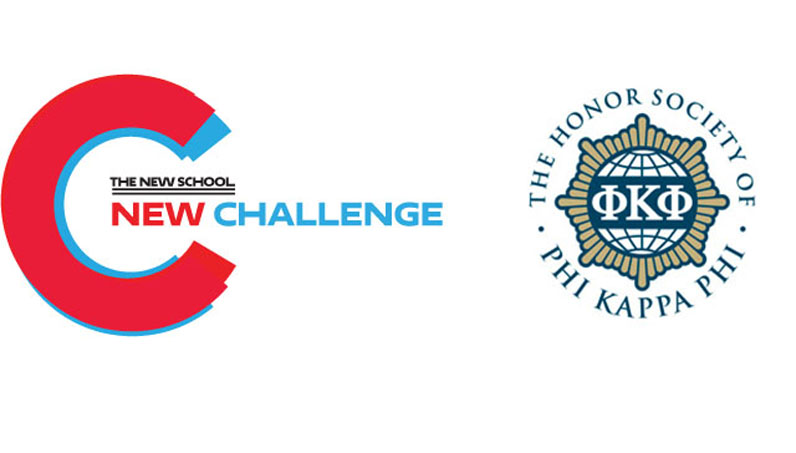 The New School Selected as a Semifinalist for the Phi Kappa Phi Excellence in Innovation Award
The New School has been selected as one of six semifinalists for the inaugural Excellence in Innovation Award, awarded by the Honor Society of Phi Kappa Phi. The new $100,000 award will be given once every two years, and will recognize an institution for achievement in finding powerful answers to important local, regional, national, or global challenges. The New School is being recognized for its impressive work with New Challenge.
"We are delighted New Challenge has been recognized as a transformative university-wide model that not only supports New School students in developing innovative approaches to pressing social issues, but also re-imagines the role of the university and prepares students for a rapidly changing global economy" said Elizabeth Werbe, New Challenge Associate Director.
New Challenge supports students in applying what they learn in the classroom to the real world, while implementing cutting-edge ideas that transform various industries, including fashion design, human trafficking, legal rights, workforce development, STEM learning, and disaster relief, among many others.
"The New Challenge recognizes the highly imaginative and practically-grounded innovations our students create. As an ecosystem, it supports the generation of a more just and inclusive world" said Mary Watson, Executive Dean.
Phi Kappa Phi will name the three finalists for the award in May. The inaugural recipient will be announced in late May and presented at the Society's biennial convention on July 30. For more Information visit www.PhiKappaPhiInnovation.org