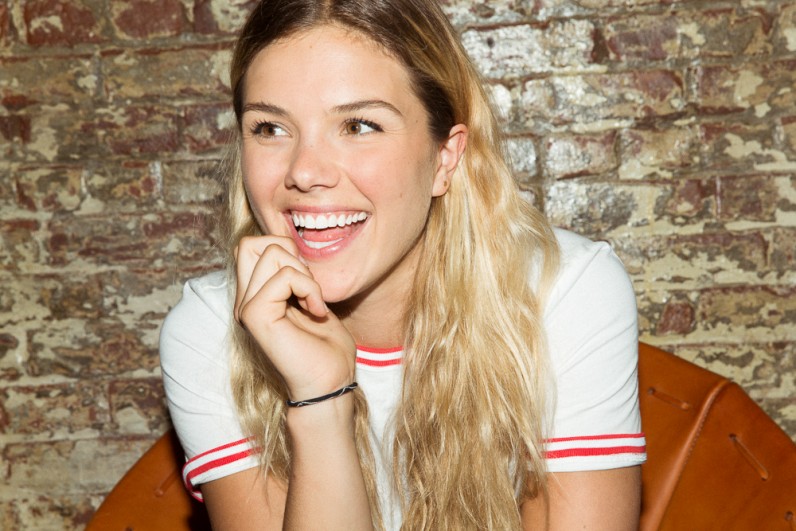 The New School + #SXSW: Tyler Haney, BBA Design & Management '12, on Building Community
Ever since activewear hit the shelves in the 1970s and 80s, it has been marketed using aggressive phrases such as "harder, better, faster, stronger," said Tyler Haney, BBA Strategic Design and Management '12.
"For me, that competitive mindset never resonated," Haney said. "I wanted flip that idea on it's head."
Haney founded Outdoor Voices, an activewear brand "that's about acceptance, moderation, humor, and delight."
"We're building a brand for our generation — a brand that believes the active lifestyle should be less about being superhuman and a lot more about being a real human," Haney said during a panel, Mutually Inclusive: Building a Brand's Community, at SXSW Sunday. "We're imparting that internally to our team and also with our community and a broader set of consumers."
During the conversation, Haney and Farryn Weiner, vice president of marketing and brand strategy at sweetgreen, discussed the ways in which a new generation of brands are being driven by a community oriented approach. It's just that sort of social engagement that defines The New School's approach to education.
"Our brand isn't about trying to be best in the world; it's about being a relatable, fun, happy person," Haney said. "We're trying to impart that internally with our team, but also with the community and a broader set of consumers."
Haney's ethos is a reflection of a broader shift among young consumers toward purpose-driven careers.
"We're the first generation to prioritize meaning in our professions," she said. "People want meaning in what they do, something they can be connected to. We hire people who are reaching for a certain quality of life and whose attitudes are in line with mission to make approachable activity part of everyone else's life."