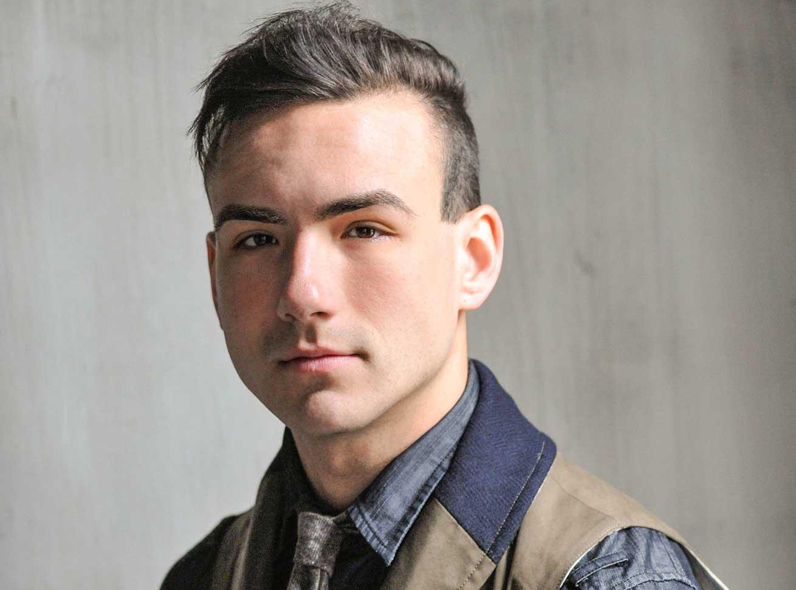 Colin Bedell, MA Fashion Studies '16, Named 2016 Commencement Speaker
The New School has announced Colin Bedell, MA Fashion Studies '16, as the student speaker for The New School's 80th Commencement on Friday, May 20 the Javits Convention Center.
A first-generation college graduate, Bedell enrolled at The New School in 2011 as a nontraditional transfer student at Eugene Lang College. While at Lang, he worked as an admissions ambassador for the college and at the New School Free Press. He received his BA in Literary Studies with a concentration in Nonfiction Writing in 2014 and later, stayed at university as a Provost's Scholar in the MA in Fashion Studies program at Parsons School of Design. Prior to joining The New School, he worked as a fashion model.
"I decided to apply to be the student speaker at commencement because of how this university helped me become the person I've always been capable of being," Bedell said. "In that experience, I have discovered many gifts within our university that I felt inspired to share with my fellow graduates."
The New School's 80th Commencement will be presided over by university President David E. Van Zandt, who will share the stage with this year's honorary degree recipients: actress Laverne Cox, forensic anthropologist Mercedes Doretti, fashion designer Diane von Furstenberg, Black Lives Matter activist DeRay McKesson, International Rescue Committee president and CEO David Miliband, and media critic Anita Sarkeesian. The event will be aired live on Livestream.
"I've had a dual awareness since I found out I was selected." Colin exclaimed. "On the one hand, I'm in disbelief: I've never been academically or intellectually validated like this before. On the other hand, I feel peaceful: I'm so happy and grateful to have been given this opportunity, and I feel like I was meant to give this speech."