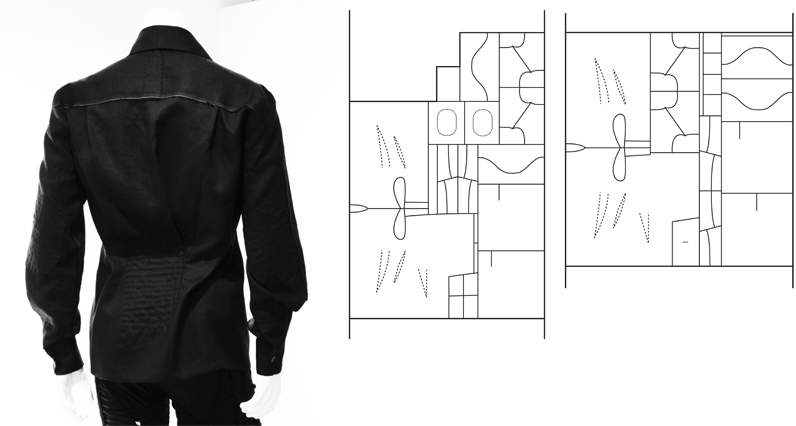 The True Cost of Climate Change
What if you only had to buy one button-down shirt for the rest of your life?
What if the costs of climate change could be spread equally among present and future generations?
These questions are at the heart of two research projects funded by the Tishman Environment and Design Center (TEDC) that explore the looming environmental crisis by addressing policy, design, and social justice issues. The winners presented the results of their year-long research projects, along with participants in four other projects that also received funding, at a panel discussion on April 18, 2016, as part of Earth Week.
Timo Rissanen, assistant professor of fashion design and sustainability, aims to create clothing that will have a permanent place in a person's wardrobe. For his project Designing Endurance: Investigating User-Centered Fashion Design, Rissanen created Endurance Shirt, a button-down shirt made with zero waste. By virtually designing the shirt and then cutting it according to specific patterns, Rissanen was able to include every piece of cotton in the shirt. Rissanen hopes that one day, people will buy fewer products that are better made, which will lead to less consumption and less waste.
"We will need fewer garments in the long term if we create better products that last longer and understand the thinking behind repairing or not repairing and discarding or not discarding," said Rissanen. "I would love to extend this collection to other types of clothing, but for now I am focusing on the particulars of the white button-down shirt and how it breaks down after my participants wear it at least once a week for a year."
Another project, Burden Sharing of Climate Policies, is designed to raise awareness about how climate change will affect the global economy for today's generation and for future generations and how the costs of combating climate change can be shared. Willi Semmler, Arnhold Professor of International Cooperation and Development, wants to help students research ways in which burden sharing can be achieved and determine how it will be beneficial to everyone involved. He has already published the first part of his research on the topic, "Financing Climate Policies Through Climate Bonds — A Three Stage Model and Empirics," and will continue to promote his findings.
"The price of certain things such as gas, coal, and oil will rise, which will ultimately impact low-income people more than other groups when a carbon tax is imposed," said Semmler. "I am researching ways to make the rising costs fairer, with the introduction of novel ideas of a carbon tax and green bonds."
For Rissanen and Semmler, the economic cost of the climate crisis is directly linked to consumption.
"I want to uncover the motivations people have behind wearing a certain garment and the decisions that lead to its disposal," says Rissanen. "There are newer technologies, such as body scanning, that will lead to clothing that fits better and is more desirable, which means people will buy less."
Semmler and Rissanen both understand the challenges of confronting climate change, including the slow pace of meaningful change. According to Semmler, "If we frame the issue as something involving climate change, rather than a labor issue, people respond better, because they think of their grandchildren." Semmler believes that the Paris Accords will help move things in the right direction. He continues to work with institutions, such as the Centre for European Economic Research (ZEW) in Europe, where people are more receptive to the idea of combating climate change than they are in the United States.
"There are new business opportunities in designing zero-waste clothing and reducing waste," says Rissanen. "At a certain point, farmers are going to have to choose between farming cotton or food, and then we will have to pay the real price for clothing."
TEDC will announce the recipients of its next round of faculty grants on April 20, 2016. With New School faculty applying fresh thinking and creativity, more solutions to the complex issues of climate change are sure to emerge.