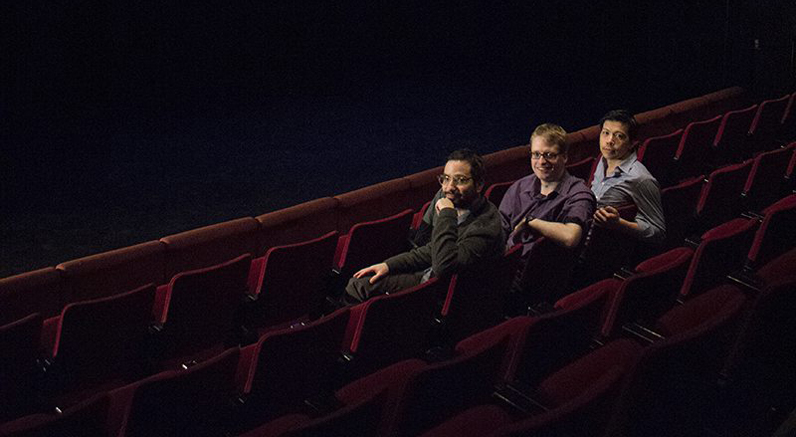 Drama's Graduating Playwrights Showcased at the New Voices Playwrights Festival
For over a decade, graduating MFA playwrights at the School of Drama have been showcasing their thesis work for packed audiences at the New Voices Playwrights Festival. Playwrights work with fellow student directors and actors to get comprehensive, hands-on experience in mounting a fully produced play prior to leaving school.
"New Voices gets the playwriting students out of the isolated environment of writing," says Robert Hoyt, director of professional development. "It's important for them to hear and see their plays performed—to actually see the world they have been creating." The New Voices festival is also an opportunity for graduates to present their work to key industry leaders.
MFA playwright Zach Weed recently had his play I Broke a Plate presented, and he identified two critical ingredients that attributed to the production's success: a strong ensemble cast that could bring to life both the comedic and tragic material and a partnership with a director where they could really get into each other's heads.
"I was lucky enough to have both," says Zach, referring to his cast and director MFA student Kristin J Heckler.
The New Voices festival continues April 6-9 and April 20-23, and features the work of Lorne Svarc (Chained Woman) and Reese Thompson (Cracker). To read synopses and excerpts from the plays, and learn more, visit New Voices.
Performances are at the School of Drama Theater, 151 Bank Street, New York City. Tickets are free; seating, however, is limited. Reservations are recommended and can be made by calling Ticket Central at 212.279.4200 or ticketcentral.com.