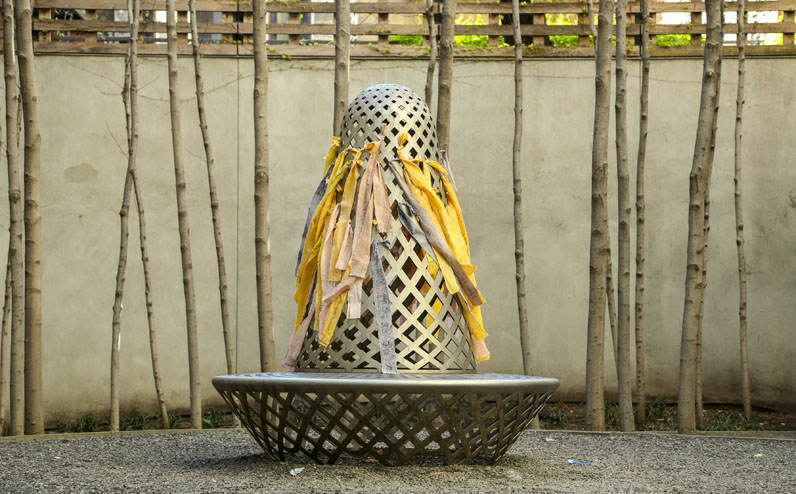 Guide to Green Colleges Recognizes New School's Commitment to Sustainability
The New School's commitment to sustainability is as bright as the red banners hanging from the university buildings: you can see it in the University Center's green tech features, the school's robust curriculum, and in its recent Earth Week Celebration.
So, it's no surprise that the university was recently recognized by Princeton Review's Guide to Green Colleges as one of 37 schools in New York committed to sustainability.
Program offerings, business practices, and campus construction projects are the main criteria for universities to be recognized as a "green campus." Over the last three years, The New School opened a LEED gold-rated campus hub, participated in a history-making climate march, and divested from fossil fuels. It also expanded on the already diverse catalogue of curriculum options for students on the environment and climate justice.
During Earth Week, university showed its commitment to sustainability yet again as faculty discussed their research projects funded by TEDC, and students printed posters related to the climate crisis and participated in a Green Jobs fair. The week ended with Sustainapalooza, an all-day event featuring group discussions on a variety of environmental topics, as well as a keynote talk given by Debby Lee Cohen, executive director and founder of Cafeteria Culture.
While Earth Week is the most visible component of the university's fight against the climate crisis, students and faculty stay engaged year round. A new round of student and faculty grants have been given by TEDC for research projects related to environmental issues, and there is a second iteration of Street Seats, which will be installed at the corner of 13th street and Fifth Avenue in May.