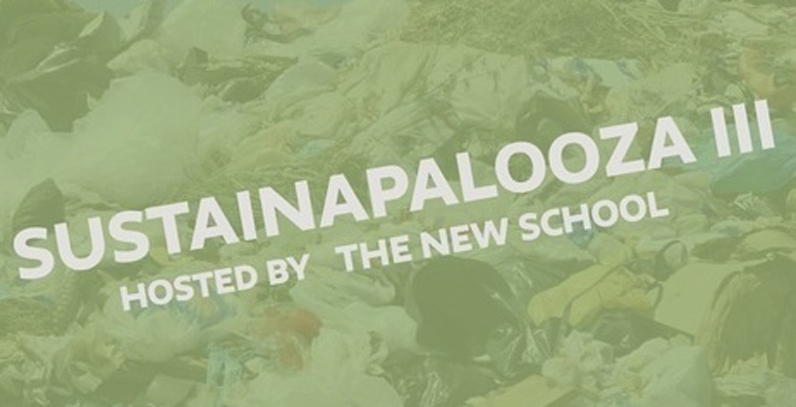 Innovators Come Together To Bolster Sustainability and Urban Resiliency at Sustainapalooza
Over the last century, rampant consumerism and the abuse of resources has resulted in the slow and steady destruction of the environment.
Here at The New School, students and alumni are confronting that issue head on with a series of projects and proposals designed to support ethical and sustainable consumption and urban resiliency.
They will share those projects and proposals in a series of short, provocative "flash" presentations during an annual student-organized event, Sustainapalooza III. Sponsored by Environmental Studies, Tishman Environment and Design Center,  and the Lang Student Union, Sustainapalooza will also feature seminar sessions, a panel discussion, and talks from experts in the field.
The day-long event, which is part of Earth Week 2016 at The New School, will be held Saturday, April 23, 10:30 a.m.-4:30 p.m. at Theresa Lang Community and Student Center, Arnhold Hall, 55 West 13th St.
Those who can't attend Sustainapalooza III in New York City will be able to watch the event and write in and answer questions in real time via a special livestream. Digital participants will get to experience what it's like inside a New School classroom—a place for creative and innovative thinking, free and open inquiry, and academic rigor.