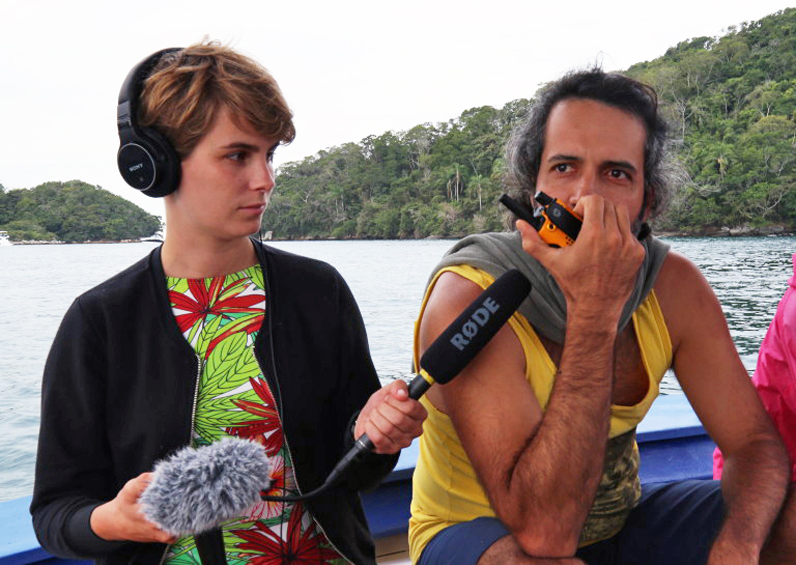 International Field Program Students Use Interactive Media To Support Communities In Ilha Grande, Brazil
Closed to visitors for nearly a century, Ilha Grande (literally "big island" in English), is an ecological paradise.
However, since the Brazilian government opened it the public, tourists have flocked to the island to bask in the beauty of its tropical beaches, lush vegetation, and rugged landscape. However, as a group of International Field Program (IFP) students from the Julien J. Studley Graduate Program in International Affairs and School of Media Studies learned last summer, tourism has caused problems for the local population, who feel the ill effects of this influx while missing out on the benefits it brings.
To address this dilemma, the IFP students got involved in Ilha Grande, a media project designed to encourage community-based tourism initiatives that directly benefit local residents and protect the island's environment.
Working with Milano School faculty member Peter Lucas and André Paz, a local filmmaker behind Ilha Grande, the students—Ella Colley, Muhammed Korany, John Sapida, Rahaf Alhendi Linnéa Mellander, and Mirjam Egeris Karstoft—spent two months filming, recording sound, editing footage, and running participatory media workshops for island locals, who then produced their own footage of their surroundings.
Short video clips from the project, which have been released periodically since last summer, have collectively racked up millions of views. The most popular video in the project tells the remarkable story of a local resident's friendship with a penguin that was found soaked in oil on the shore near his home. The media produced for Ilha Grande will be incorporated into a web documentary to be released by the end of the year.
"Never in our wildest dreams did we imagine that our work would travel as far as it has," Colley, MA International Affairs '16, said. "The challenge now is to leverage this success for the broader project and mission to support small tourism initiatives on Ilha Grande."