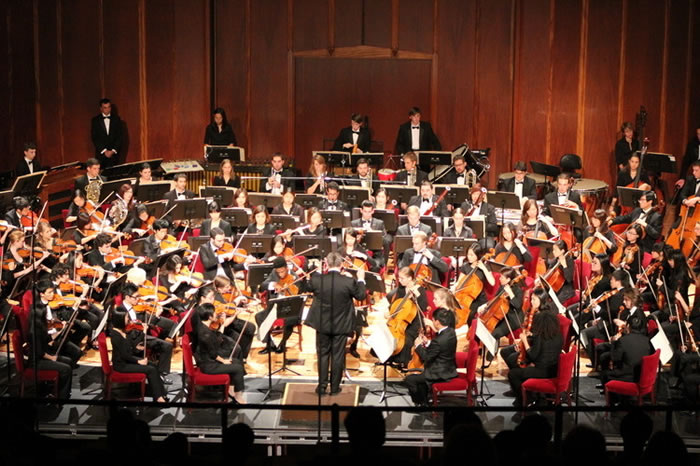 Mannes Orchestra Plays a Modern Icon
The Mannes Orchestra combines the minimalist music of Arvo Pärt's Symphony No. 3 with the romantic leanings of Anton Bruckner's Symphony No. 9 in D Minor for a performance on Friday, April 8 at 7:30 pm at Alice Tully Hall at Lincoln Center, 1941 Broadway.
The symphonies showcase the rigorous training of Mannes Orchestra. A delightful pairing with much to compare and contrast, the pieces include the deployment of large-scale polyphony, masterful counterpoint, and striking musical development and architecture. While Pärt is currently the most performed living composer, Bruckner is not performed as often as other radicals from his time, including Richard Wagner.
"The music of Arvo Pärt and Anton Bruckner are seemingly separated by a wide gulf of musical and social history," said David Hayes, conductor of Mannes Orchestra. "From a purely sonic standpoint, that may be accurate, but they stand closely together in their shared desire to communicate through music a sense of spirituality, to seek the divine. The pairing of these two symphonies reveals more commonality than might be expected and presents a unique challenge to our young musicians: how to engage with matters of faith and eternity through the medium of deeply felt and intensely spiritual music."
Tickets to the concert, which are free, can be picked up at the Alice Tully box office at Lincoln Center or by calling 212-721-6500. For more information, visit Mannes School of Music.