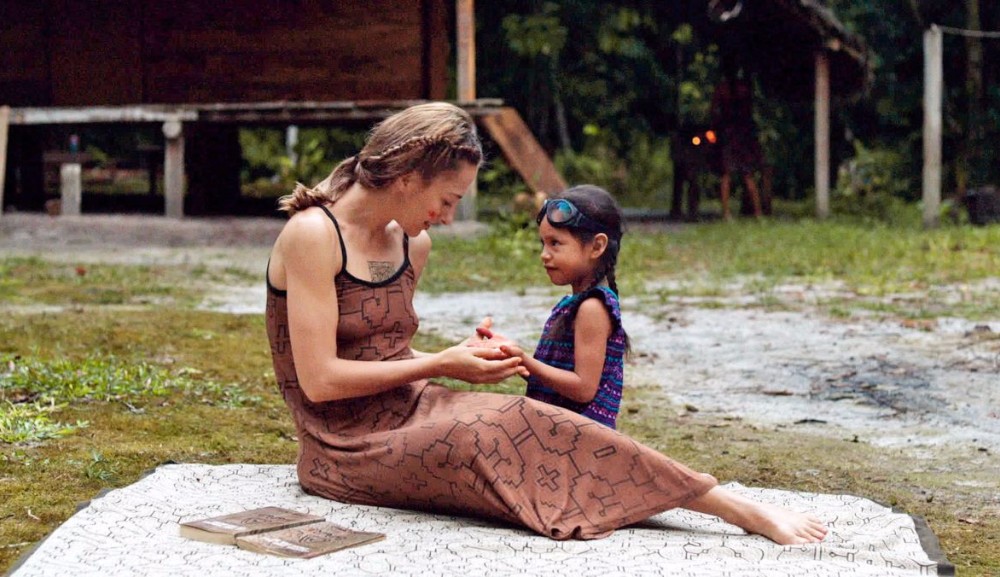 NSSR Faculty Member Abou Farman Premiers 'Icaros: A Vision' at Tribeca Film Festival
Icaros: A Vision — a film produced and co-written by Abou Farman, assistant professor of anthropology at The New School for Social Research, and co-written and directed by his late wife, Leonor Caraballo, along with Matteo Norzi — tells the story of an American woman who goes to the Amazon in search of a medical miracle for a grave illness. She doesn't find a cure for her disease. Rather, thanks to a young ayahuasca shaman who is losing his eyesight, she learns to confront her "susto" — the disease of fear.
It is a story, at once hopeful and devastating, that emerged from personal experience. In the middle of researching and writing the script, Caraballo was diagnosed with metastatic breast cancer, forcing her and Farman to confront their own fears and work with a sense of urgency to complete the film. Caraballo sadly passed away before that work was finished.
However, Farman, along with Norzi, pressed on. Now, Icaros: A Vision will have its world premiere at the Tribeca Film Festival.
"We are here, giving birth at Tribeca," Farman says. "Who needs Cannes, Sundance and Venice?"
The film will have its final screening on Sunday, April 24 at 3:45 p.m. at Bow Tie Chelsea Cinemas, 260 West 23rd St.
Set in an actual Ayahuasca (a traditional spiritual medicine) retreat in the Amazon Rainforest in Peru, Icaros: A Vision features real shamans and indigenous non-actors from the Shipibo community, who appear alongside Western actors. Filming in the jungle environment — a place that is as restorative as it is dangerous — captivated Farman.
"The plants and the songs called us; the co-directors, Matteo Norzi and Leonor Caraballo, were possessed," he recalls. "They knew right away they had to make this film."
There were challenges, however: The crew's equipment was stolen by drug dealers almost as soon as they arrived; they were attacked by animals. On top of those logistical headaches, the crew was faced with an exhausting schedule and the self-imposed struggle to "make every shot, every scene, into the artistic vision and language we were building," Farman adds.
"That struggle of course continued afterwards, too, through Leo's illness and death," he says. "The edit turned into something more — it became an afterlife project."
The result is a filmic tapestry about the meeting of cultures, a Western culture in search of its lost soul, and the indigenous Shipibo adapting their expansive practices and unique view of the universe.