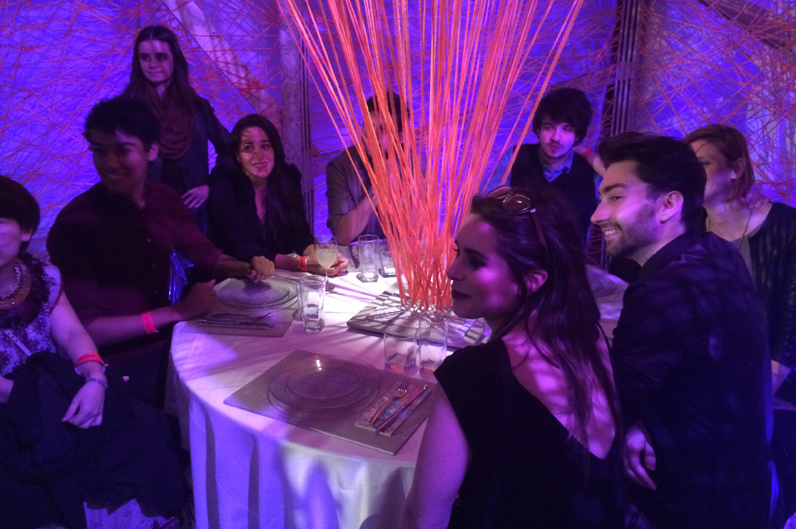 Parsons Students Design 'Dining Environment' to Support People Living with HIV/AIDS
A single piece of string is weak on its own, but when several pieces are woven together, it can create a strong network capable of supporting many things.
That was the guiding principle behind an installation by students in the School of Constructed Environments at Parsons School of Design that was created for the recent Dining by Design gala fundraiser at Pier 94.
Dining by Design challenged professionals and students in interior design to create unique and creative dining environments in an 11×11 foot space. Guests then dine in the temporary spaces to support the direct care of people living with HIV/AIDS, and to raise funds for preventative education.
For their submission, Parsons students designed Spring Blossom, a temporary structure that utilizes layers of colorful string, as well as ReWall NakedBoard, a sustainable material donated to Parsons for this event. The donation was supported by Healthy Materials Lab, a Parsons-led initiative aimed at optimizing the health and transparency of building materials.
Dining by Design saw Pier 94 transformed into a series of eye-popping dining environments by brands such as Fendi Casa, Design Within Reach, and Poltrona Frau, among others. Now in its 19th year, this year's benefit raised nearly $800,000, and attracted 45,000 people over the course of a week. It was sponsored by Architectural Digest and Interior Design.