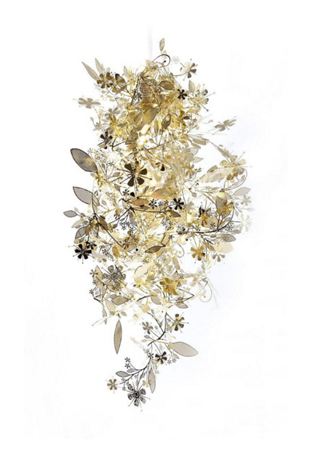 Voorsanger Graduate Student Symposium Explores Ornament and Excess
Ornament and excess—or their conspicuous avoidance—in relation to social structures, aesthetics, technology, politics and economics is the focus of the upcoming Voorsanger Symposium, a graduate student symposium on the history of design co-hosted by Parsons School of Design and Cooper Hewitt.
The symposium takes place Thursday and Friday, April 7 and 8, at 5:30 and 8:00 p.m. at the Cooper Hewitt, Smithsonian Design Museum, Mansion Lecture Room, 2 East 91st St.
Presentations by students in the MA in History of Design and Curatorial Studies address material ranging from Renaissance portraiture and Baroque tapestries, to modernist plexiglass products and twentieth-century automobile design.
The Catherine Hoover Voorsanger keynote speaker is Ulysses Grant Dietz, chief curator and curator of decorative arts at the Newark Museum, who will give his talk on Thursday, April 7, 5:30 p.m. Dietz is currently working on a redesign of the Newark Museum's display of jewelry, and he is the organizer of numerous exhibitions and the author of books such as Paul Stankard: Homage to Nature, The Glitter and the Gold: Fashioning America's Jewelry, Gems from the East and West: The Doris Duke Jewelry Collection, Great Pots: Contemporary Ceramics from Function to Fantasy, Dream House: The White House as an American Home (2009), and Masterpieces of Art Pottery, 1880-1930.
For a full schedule of events and to register for symposium, visit the Voorsanger Symosium website.