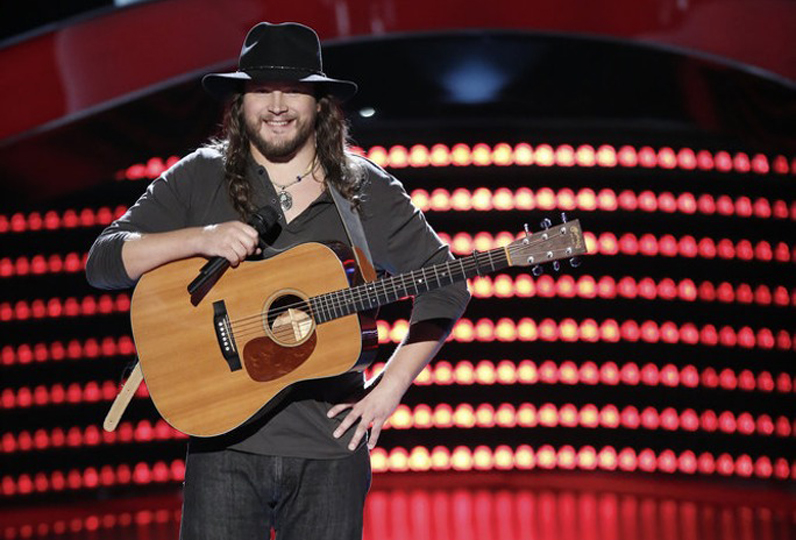 Former Jazz Student Adam Wakefield Wins Runner-Up Spot on The Voice
If you've been watching the current season of The Voice, you may have taken notice of a long-haired, bearded country crooner whose soulful renditions of such hits as "Bring It on Home to Me" and "Tennessee Whiskey" brought the house down on a weekly basis.
That singer and guitarist is none other than Adam Wakefield, a former School of Jazz student who took the runner-up spot on the NBC hit reality competition in May.
"He's done everything he can do to survive and still be a musician, and to see this happen for him at this point in his life, it would just be extra special," judge Blake Shleton gushed just before the winners were announced.
Shelton capped off his successful run on The Voice with a soaring performance of "Willin'" with bluegrass artist Alison Krauss during the season finale.
Wakefield began playing music while he was still in pre-school. Hoping to purse a career in music, he left his hometown in New Hampshire to attend college at The New School, where he studied jazz, rock, blues, and soul. He further honed his music chops in the capitol of country music, Nashville, where he performs with his band, The Copperheads.