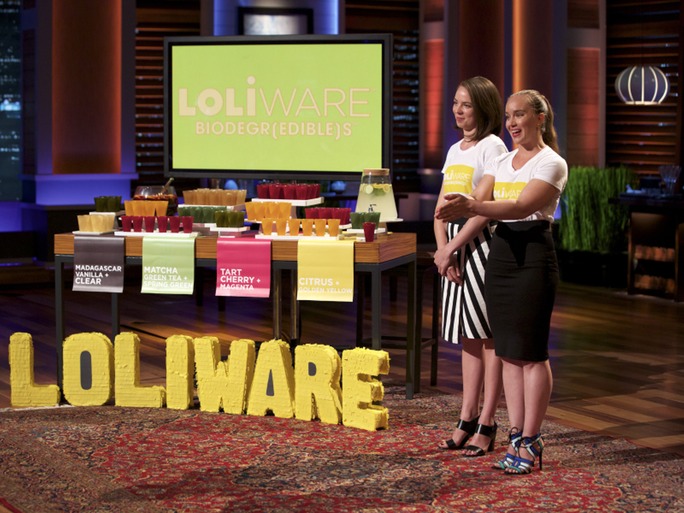 Investors Take a Bite Out of Alum-Designed Edible Cups on 'Shark Tank'
Leigh Ann Tucker and Chelsea Briganti, BFA Product Design '10 stepped onto the Shark Tank stage, took a deep breath, and pitched their product: what at first appeared to be a simple translucent cup.
Then, they ate it. The product, Tucker and Briganti explained, is an edible cup produced with a geltin of certified organic cane sugar, tapioca syrup, seaweed, and fruit. Their goal, the Parsons alums said, is to create a sustainable, plastic-free revolution.
The judges were floored: By the end of their presentation, Tucker and Briganti had secured a $600,000 investment for 25 percent of their company.
Dubbed Loliware, the vegan-friendly, non-GMO, gluten-free product was designed by Tucker and Briganti as a biodegradable alternative to plastic cups, which end up in landfills by the billions of tons every year.
The cups, which come in a variety of colors, are inspired by boxed-dessert flavors, and include vanilla bean, matcha, cherry, and citrus. The line offers non-flavored options for mixed beverages.
In a product-saturated market, addressing environmental concerns with novelty is increasingly relevant and equally challenging. Tucker and Briganti have met that challenge head on, reframing the way we use tableware, containers, and packaging and confronting pressing ecological problems in the process.