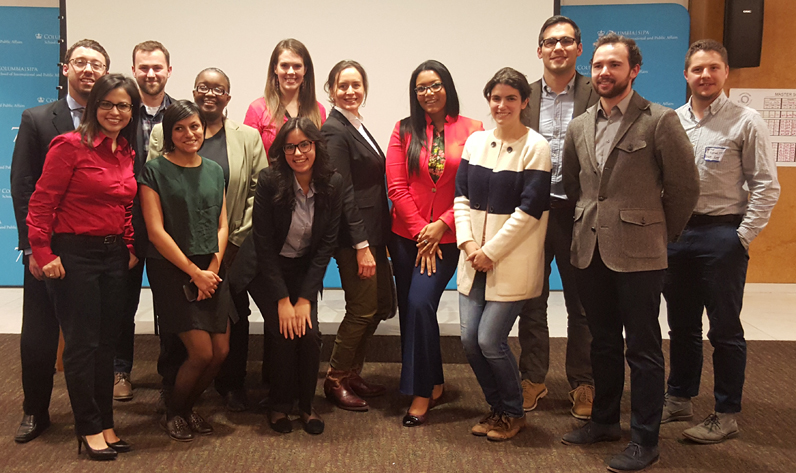 Milano Student Alexander Bryden Tackles Climate Change in NASPAA Simulation
Earlier this year, hundreds of public policy and public affairs masters students from across the planet gathered to confront one of the most pressing issues facing the planet: global climate change.
Among them was Alexander Bryden, a New School student who, as a candidate in the MS Urban Policy Analysis and Management program at Milano School, was eager to tackle the job. He helped his team win the Northeast site of the Network of Schools of Public Policy, Affairs, and Administration (NASPAA) Student Simulation Competition.
Employing the same climate change simulator used during the UN COP21 Summit in Paris, dozens of teams at the competition's eight global sites fiercely negotiated their positions on combating climate change while finding compromises on issues such as carbon pricing and population growth.
"All of us involved that we achieved a greater understanding of the complexities of climate change and global cooperation," Bryden says. "As our work enhances the simulation for future UN conferences and our passion is stoked by the opportunity for change, we are one step closer to lending our voices and insight to solving today's global climate crisis."
As a member of the competition's Northeast site at Columbia University, Bryden had the opportunity to compete and collaborate with students from throughout the region to determine a viable plan to limit global warming to two degrees Celsius by 2100—"A necessary goal if we hope to avoid the worst consequences of climate change," he says.
Students at each site were randomly separated into large "engagement groups" and spoke for specific climate change problems: carbon pricing, population and consumption, agriculture and land use, fossil fuels, sustainable energy, energy efficiency, and climate hawks.