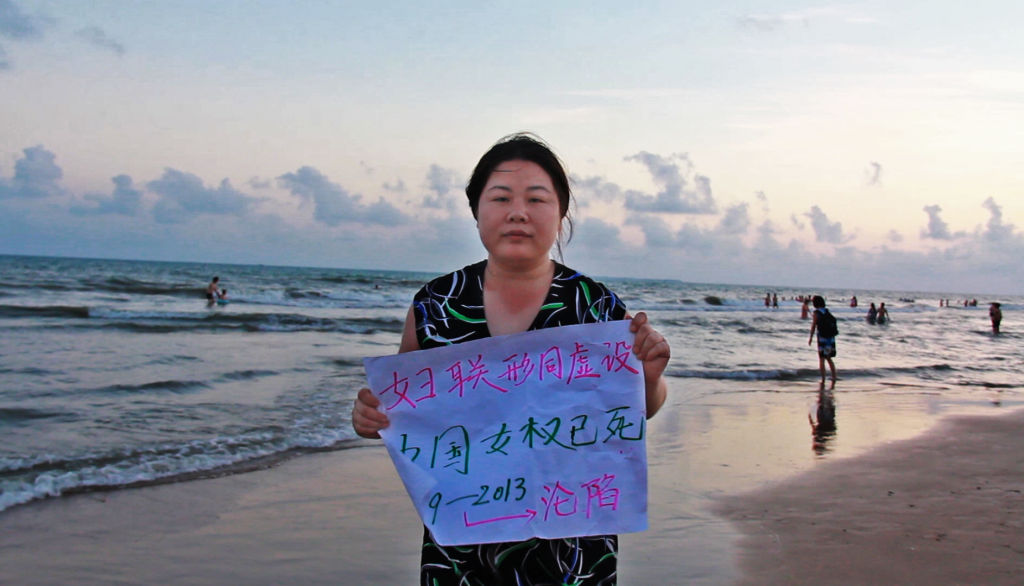 Milano School Faculty Member Peter Lucas Debuts 'Hooligan Sparrow' Film in New York
After garnering widespread praise at the Sundance Film Festival, Milano School faculty member Peter Lucas' film, Hooligan Sparrow will have its theatrical premiere at the Made in New York Media Center by IFP on July 15 and Cinema Village in Manhattan on July 22.
Since opening in the world documentary competition at this year's Sundance Film Festival in January, the film has been screened by more than 40 film festivals in 20 countries. New York Times called it "A classic example of guerilla filmmaking" while IndieWire praised it as "A vital reminder of the importance of artistic and journalistic freedom."
Hooligan Sparrow follows intrepid young filmmaker Nanfu Wang in her quest to capture the experiences of maverick Chinese activist Ye Haiyan (a.k.a Hooligan Sparrow), who leads a protest calling attention to the case of six elementary school girls in Hainan Province who were sexually abused by their principal. Marked as enemies of the state, the activists come under constant government surveillance and face interrogation, harassment, and imprisonment.
Filmmaker Wang becomes a target along with Sparrow as she faces destroyed cameras and intimidation. Despite the dangers, she keeps shooting, guerrilla-style, with secret recording devices and hidden-camera glasses. Eventually, through smuggling footage out of the country, Wang is able tell the story of her journey with Sparrow, her fellow activists, and their seemingly impossible battle for human rights.
Hooligan Sparrow plays at Made in New York Media Center on July 15, 18, 20, and 21 at 7 p.m.; July 16 and 17 at 4 p.m.; and July 19 at 5 p.m. Tickets can be purchased on New York Media Center website.
It also plays at Cinema Village, 22 East 12th St., July 22 through July 28 at 1:05, 3:05, 5:05, 7:05, and 9:05 p.m. Tickets can be purchased on the Cinema Village website.