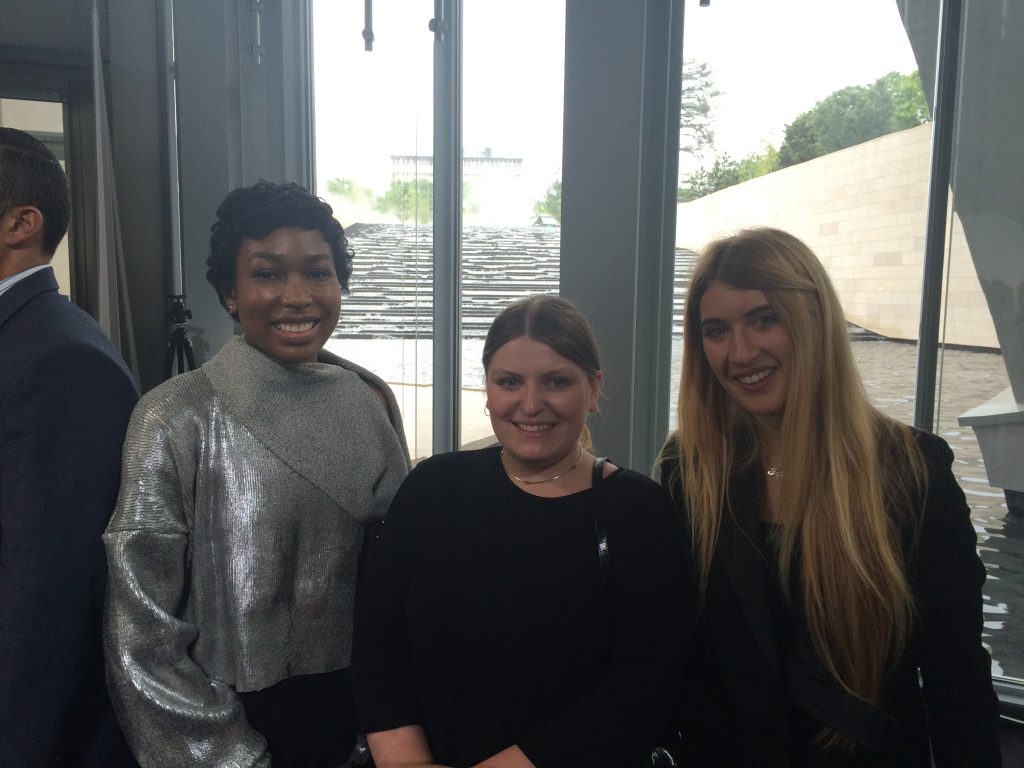 Parsons Grad Receives Compliments from Jacobs and Lagerfeld, Earns Prestigious LVMH Prize
It wasn't the first time Ayo Keys, Fashion Design '16, was complimented on her outfit.
It was the first time, however, she heard praise from an internationally renowned fashion designer.
Keys was elated after Marc Jacobs told the Parsons student that he liked her sweater—one of her own designs, in fact—during the award ceremony for the Graduates Prize from LVMH in Paris earlier this year. Keys also earned kudos from industry heavyweights such as Nicolas Ghesquière, Phoebe Philo, and Karl Lagerfeld, who, along with Jacobs, judged the competition and chose Keys as one of the winners of the prestigious prize.
"Marc Jacobs was one of the first American designers I was exposed to," says Keys, who won for her collection, Light Years. To have him and Karl tell me they liked my sweater is a fashion dream come true."
Open to undergraduate and graduate fashion design students, the Graduates Prize from LVMH was created to honor and support young fashion designers around the world. Students entering the competition are required to submit a written statement about their collection, process, and inspiration, as well as a fashion collection. Keys, one of three students who took home the award, will intern at Marc Jacobs, an LVMH brand, for one year beginning this fall. In addition, Parsons will receive a 10,000 Euro grant.
"Parsons has taught me a lot, but now I need to learn from people who are doing it everyday," Keys says. "Eventually, I would love to have my own small textile or knitwear brand, but for now, I want more real world experience."