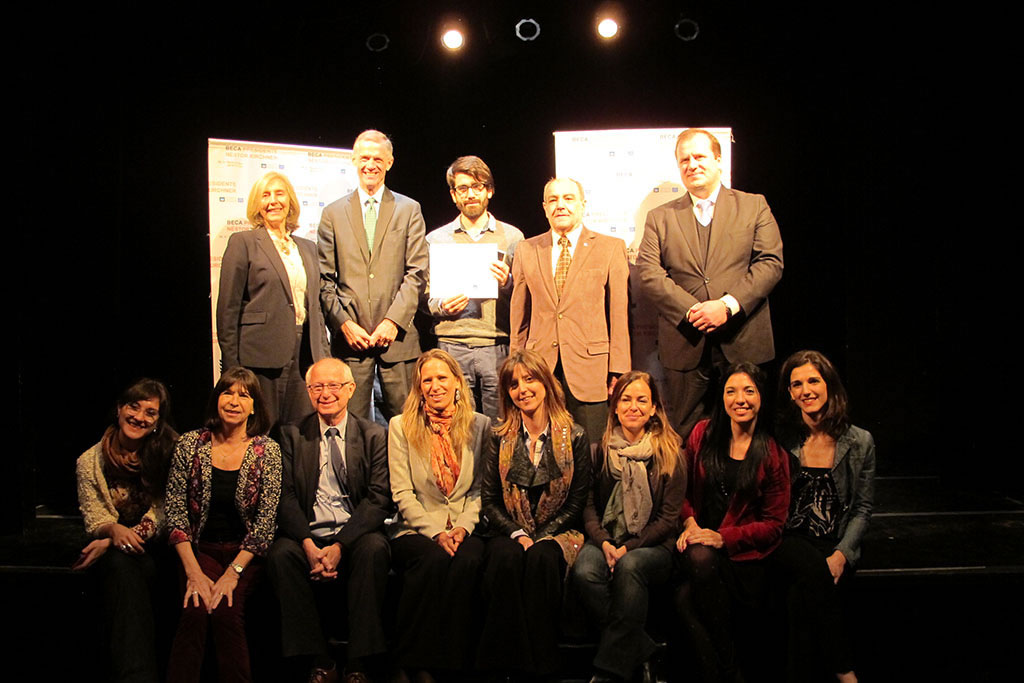 The New School and Universidad Nacional de San Martín Name President Néstor Kirchner Fellows
Four young Latin American leaders have been chosen to study at The New School in the fall.
The students—hailing from Argentina, Bolivia, Brazil, and Mexico—will come to the university as part of the sixth edition of President Néstor Kirchner Fellowship, a program that trains and supports students from Argentina, Latin American and Caribbean countries who have demonstrated commitment to both academia and public service.
The fellows were announced during a ceremony at Universidad Nacional de San Martín, which partners with The New School's Observatory on Latin America to present the Fellowship, in August. This Fellowship is inspired by the legacy and achievements of former President Néstor Kirchner during his term as President of Argentina (2003-2007), and as the first Secretary General of UNASUR (2010).
The four fellows (and four honorable mentions) were selected from among 96 candidates from 11 countries of Latin America and the Caribbean. They are:
Javier Ignacio Pérez Ibáñez, of Argentina, who is studying "State, Development and Social Actors in the Argentine case."
Sergio Miranda Hayes, of Bolivia, who is studying "Decolonization in the constitutional system: Indigenous Rights and Legal Pluralism, a comparative study between Bolivia, Colombia, and Ecuador."
Bianca Moro de Carvalho, of Brazil, who is studying "Urban Conflicts in Northern Amazon Region: disordered growth of wetlands/ressacas in Macapá."
Isabella María Esquivel Ventura, of México, who is studying "Public policy analysis to enable women to access a life free from violence in Mexico City: an intervention proposing to work with young men for the prevention of masculine violence."
The Fellowship consists of one two-week stay at The New School and includes roundtrip economy air ticket from the fellow's city of residence to New York and $1,000 for honorarium and living expenses. While in New York, the Fellow hosts a presentation and discussion on their work; meets with representatives of other New York universities, and political and civil society leaders; gives a public lecture at The New School; and visits civil society organizations and multilateral institutions, local government offices, cultural centers, museums, and libraries. After completion of the Fellowship, the Fellow must deliver an essay between 8,000 and 15,000 words which elaborates on the discussions they've held during the semester.