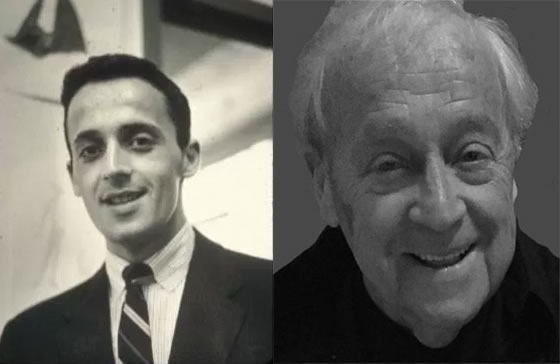 Parsons Community Celebrates the Life of Frank Rizzo
The Parsons School of Design community mourns the passing of Frank Rizzo, a celebrated former chair of Fashion Design who made an enormous impact on the school through his mentorship of such successful alumni as Marc Jacobs, Donna Karan, and Isaac Mizrahi and his efforts to raise awareness of the school's now-acclaimed fashion shows.
Rizzo's life was linked inextricably to Parsons. A student at the leading art and design school, he graduated from Parsons in 1957 and won its Silver Thimble Award. He couldn't stay away, returning to the school to teach in 1966 while maintaining a full-time job as a bridal designer on Seventh Avenue (where he created clothes for then-rising comedian Joan Rivers). By 1982, he succeeded Ann Keagy as chair of Fashion Design at the School of Fashion.
As a faculty member, he brought a renewed critical awareness to the fashion shows at Parsons, which led to crucial early exposure for scores of young designers. He also continued to design bridal collections while he taught, which made him a very popular and influential teacher. Rizzo was so beloved that he befriended many of his former students, including Mizrahi, who hosted a dinner party for him last summer during his annual trip to New York.
Fiona Dieffenbacher, the current director of the BFA Fashion Design program at Parsons, was interviewed personally by Rizzo when she was an incoming international student and arranged for her to receive a merit scholarship so that she could attend the school.
"Mr. Rizzo was a wonderful mentor throughout my time at Parsons," Dieffenbacher recalls. "His warm and friendly manner set a familial tone to my academic experience as an international student, beginning with my initial interview."
She adds, "Mr. Rizzo created a strong community among faculty and students, helping to foster personal relationships that were maintained well beyond graduation. He will be greatly missed, but his legacy lives on in the relationships he built and the alumni who continue to shape the industry to this day."