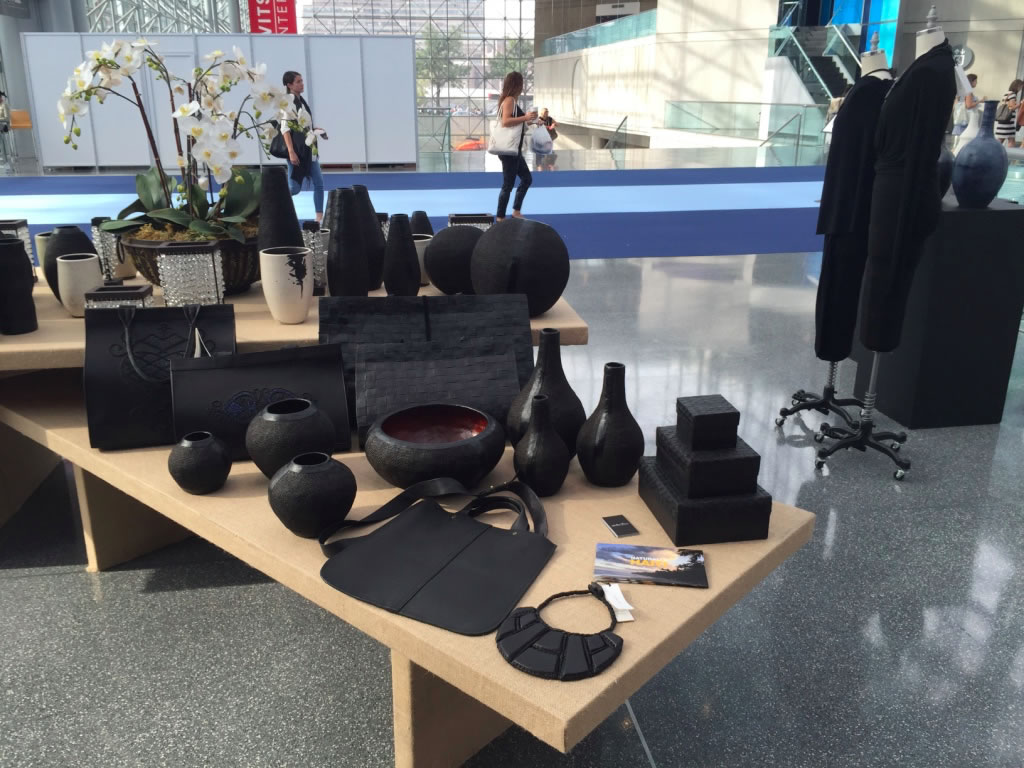 Donna Karan and Parsons Share DOT Products at Coterie
In September, the Jacob K. Javits Convention Center was stocked with an array of women's apparel and accessories as part of Coterie, a premier global fashion marketplace.
The designs on display included products by Haitian artisans working under the tutelage of designer Paula Coles and Parsons School of Design alumni and faculty stationed at Donna Karan's Design, Organization, Training (DOT) Center in Port Au Prince, Haiti.
Founded by Karen's Urban Zen Foundation, the DOT was established to help bridge Haiti's traditional artisan techniques with modern design innovations to succeed in today's global marketplace. Parsons faculty members and alumni have made several trips to the DOT where they have led workshops for local artisans in jewelry, textile development, leather, pottery, hand dying, printing and beading.
Check out Karan's interview with WWD: