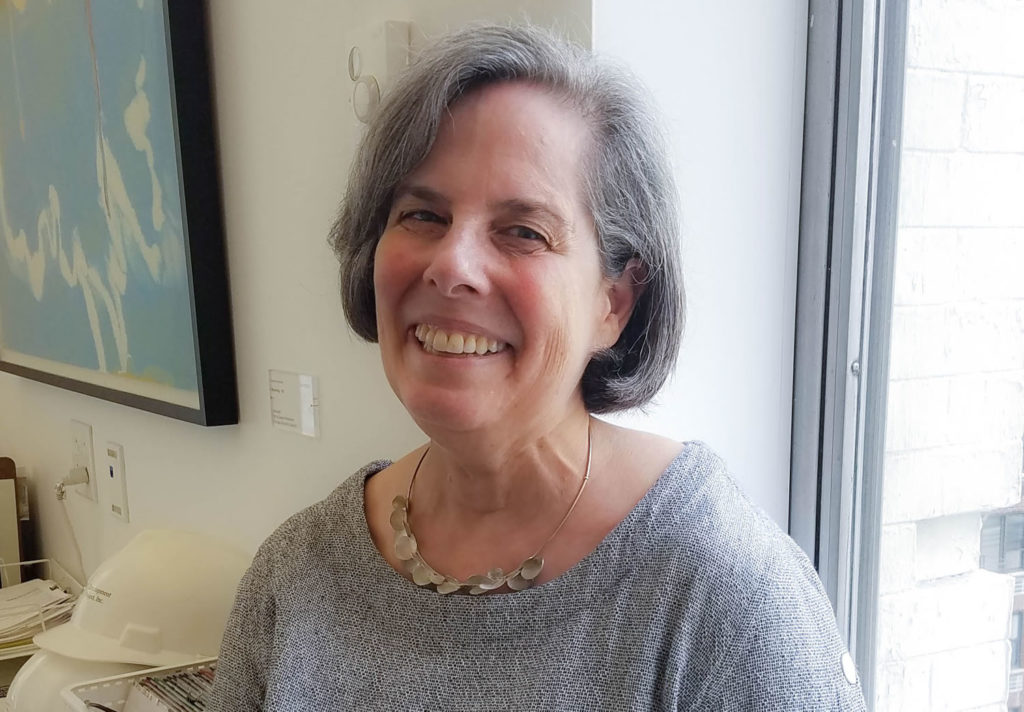 The New School Congratulates Assistant Vice President of Buildings Marla Appelbaum On Her Retirement
After leading an accomplished career in which she oversaw a major expansion of The New School, including the creation of the University Center and consolidation of the university into a unified campus in Greenwich Village, Marla Appelbaum has retired from her position as assistant vice president of Buildings.
A successful architect and project management consultant, Appelbaum joined The New School as a project manager in March 2005, rising through the ranks from director to senior director to vice president. In that time, she managed 250 projects while earning the respect and admiration of The New School community.
"I'm an architect, and when I came to The New School, I had to be a client," Parsons School of Design Executive Dean Joel Towers recalled during a recent retirement celebration honoring Appelbaum. "Marla helped with that transition a great deal by being an extraordinarily thoughtful, efficient, professional, and caring leader for us. We've benefitted enormously from the work she's done."
During her 10-plus years at The New School, Appelbaum managed all facets of the university's capital construction program. She worked to create replacement space for the instructional spaces and faculty offices in the building that occupied the University Center site so that it could be demolished. She also worked to integrate the library that was housed in the old building into Arnhold Hall in anticipation of its ultimate relocation in the University Center.
She also oversaw projects that led to the consolidation of The New School into a unified campus in Greenwich Village. She shepherded the relocation of the Parsons School of Fashion from its building in Midtown and the Mannes School of Music from its building on the Upper West Side to Greenwich Village.  
Appelbaum will always be known for her formidable work ethic; her meticulous attention to detail; and her graciousness toward her clients, consultants, contractors, and colleagues.
"Working with The New School community has made my time here at the university an absolute pleasure," Appelbaum said during her retirement celebration. "There are times when I got frustrated, when things weren't going how I planned, but everybody always pulled together, everybody always worked toward the same goal. When you look back at it over time and see the changes that have happened across the university and the progress that's been made, it's just incredible, and a testament to the teamwork that went into everything that's been accomplished."