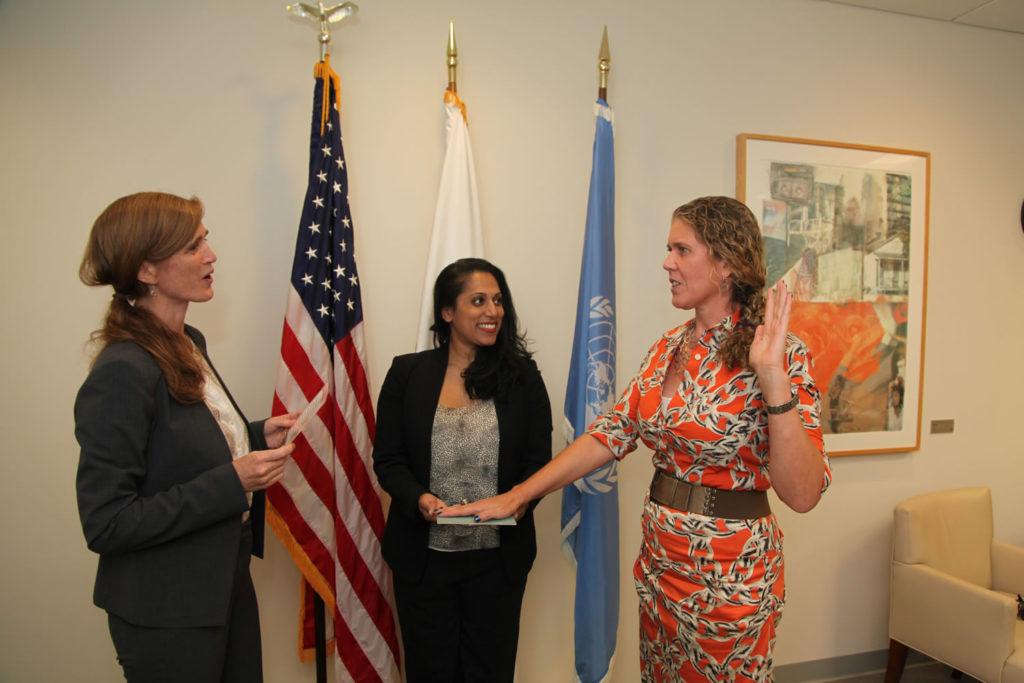 Cynthia Ryan, Lang '88, Appointed to United Nations General Assembly
When Cynthia Ryan came to Eugene Lang College as a freshman in 1985, she encountered a progressive liberal arts college in which she was encouraged to think critically, explore her interests, and "engage beyond the doors of the school."
"The teachers and students had a very clear idea about the world they wanted to see," Ryan, Lang 88, says. "They were very connected to the global community. They were part of an active citizenry."
Since graduation, Ryan has cultivated her connections far beyond New York City, pursuing a successful career in domestic and international philanthropy and activism. Recently, she was nominated by President Obama to be the Alternate Representative of the United States to the 71st Session of the General Assembly of the United Nations—a four-month appointment in which she will work within the United States Mission to focus on the UN Sustainable Development Goals and engage the philanthropic community with the UN.
"As a delegate of the U.S. Mission to the UN, I'll get to focus on areas such as gender equality, economic growth, and human trafficking," says Ryan, who lives in Nairobi, Kenya. "These are areas that I care a lot about."
Ryan's gig at the UN is the latest turn in a long and fruitful career around international development. Currently, she serves as the Director of the Schooner Africa Fund, where she focuses on bolstering East Africa's agricultural sector, and as the Senior Africa Advisor of The Schooner Foundation in Nairobi, Kenya, where she focuses on human rights, economic opportunity, and peace and security. Prior to her roles at Schooner, Ryan was principal and executive director of The Schooner Foundation from 1998 to 2012.
Additionally, she is a trustee of the Fund for Global Human Rights and the Wangari Maathai Foundation, a Kenya Advisory Board member of Shining Hope for Communities, and a member of the Nature Conservancy Africa Advisory Council.