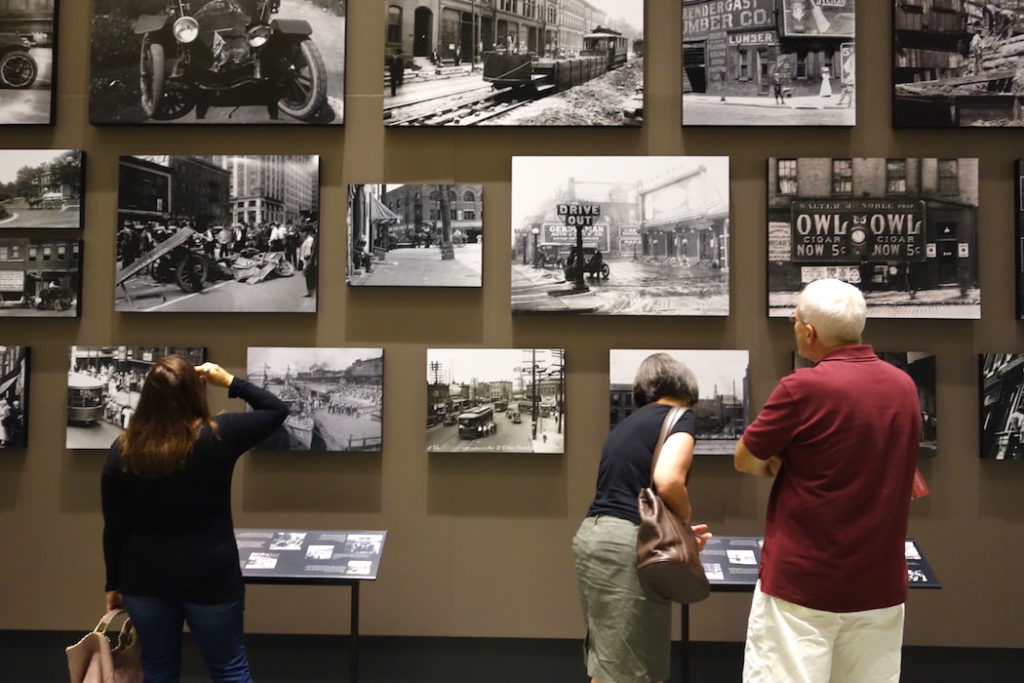 Joseph Heathcott, Urban Studies Professor, Publishes Book of Recovered St. Louis Street Photography
In his work, which spans fieldwork, architectural studies, and photography, Joseph Heathcott seeks to illuminate the relationship between people and the constructed landscapes in which they live.
Heathcott, associate professor of Urban Studies in the Schools of Public Engagement, turns his eye to St. Louis, Mo. in his latest book, Capturing the City: Photographs from the Streets of St. Louis, 1900-1930.
The book, which complements an exhibition of the same name that is currently on view at the Missouri History Museum, showcases thousands of images of the Gateway City captured by The St. Louis Street Department in the early 20th century. Originally created to document municipal challenges and improvements, the Street Department photographs unintentionally captured richly detailed scenes of everyday life. Many of those images were lost until the 1950s, when a city historian salvaged 300 glass-plate negatives destined for the landfill.
According to Heathcott and his co-author, Angela Dietz, the photographs provide a picture of the city at a vital moment in its history as it evolved from a collection of neighborhoods into a sprawling modern metropolis.
"The Street Department just wanted to document mundane features of civic improvement," Heathcott says. "But in the process, they captured so much more."
The scenes depicted in the photographs are both familiar and distant. Well-known street names and places can be seen, but many of the buildings no longer exist, providing a clear contrast between past and present in St. Louis.