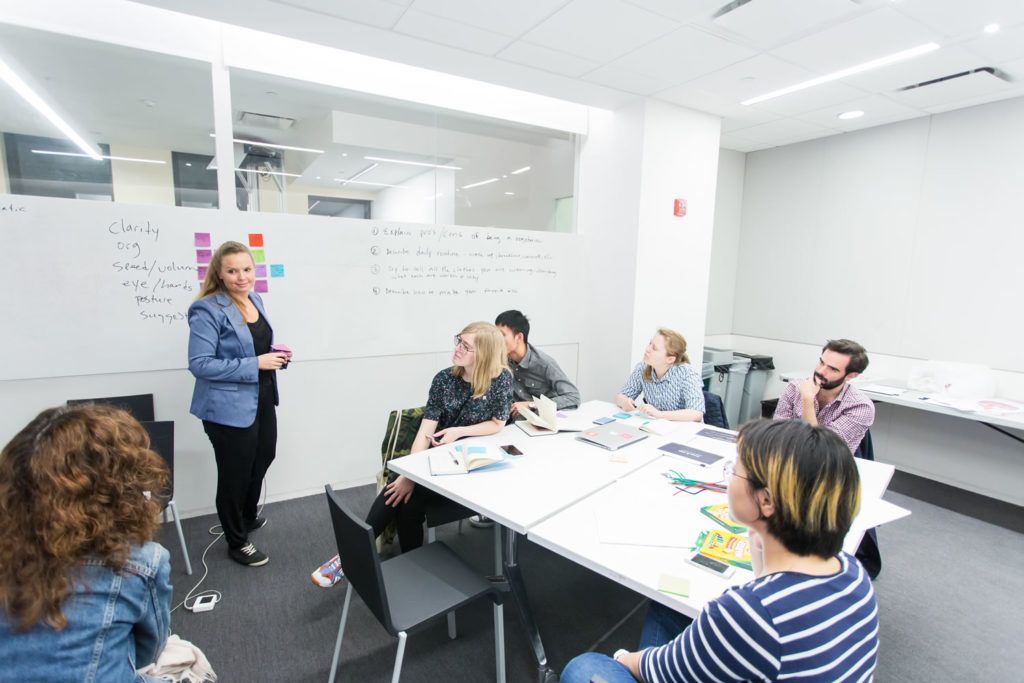 Knight Foundation Awards Grant to Journalism + Design for Expansion Both Inside and Outside The New School
Since it was launched with the help of the John S. and James L. Knight Foundation in 2014, the Journalism + Design (J+D) program has transformed journalism education at Eugene Lang College. Through innovative classes and external partnerships, students are being equipped with rigorous reporting skills and expertise in emerging media platforms needed to thrive in the rapidly evolving media industry.
Now, the program is set to expand both within and beyond the walls of The New School. Recently, the Knight Foundation awarded the university a $1.3 million grant, to be distributed over the next three years, which will allow it to hire new J+D faculty and grow the program's curricular offerings. The New School will also be instrumental in helping other universities implement new journalism classes and programs inspired by J+D.
"The program is at the forefront of journalism education," says Stephanie Browner, dean of Lang. "We are preparing our students to be change leaders in the industry and to meet the information needs of communities, while equipping working journalists with best practices for journalism in the digital age."
The program has emerged as one of the most popular majors at Lang, which combines traditional classes with courses taught by Parsons School of Design faculty. Outside the classroom, sold-out events have brought working journalists together with faculty members who are experts in their field.
"The rapidly changing media environment makes it essential for journalists to constantly explore what their audiences want and how to tell and deliver the best story," says Shazna Nessa, Knight Foundation director for journalism. "By creating a model for journalism schools to integrate design thinking into their programs, The New School is helping to develop change leaders in the industry focused on producing excellent journalism that meets community information needs, while promoting innovation."