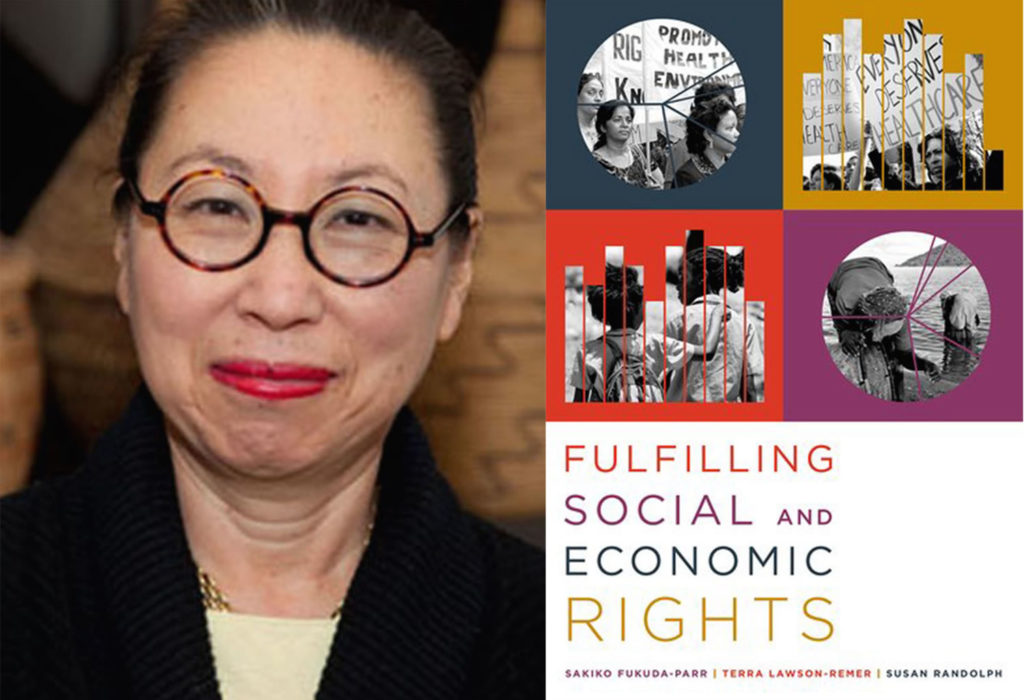 Faculty Member Sakiko Fukuda-Parr Awarded Best Book in Human Rights
Sakiko Fukuda-Parr is a development economist who has been working on global poverty and inequality for more than three decades.
Last year, the chair of the Development Concentration in the Graduate Program in International Affairs at the Milano School of International Affairs, Management, and Urban Policy shared the theories that inform her work in a book, Fulfilling Social and Economic Rights.
It was met with considerable praise—most recently from the American Political Science Association (APSA), which recognized Fulfilling Social and Economic Rights as the 2016 Best Book in Human Rights by the American Political Science Association (APSA).
Co-authored with former Milano lecturer and Brookings Institute fellow Terra Lawson-Remer, and Susan Randolph, an economics professor at the University of Connecticut and co-director at its Human Rights Institute, the book uses an innovative approach to assess how well countries live up to human rights standards in terms of access to education, food, health, work and housing.
"The authors' Social and Economic Rights Fulfillment (SERF) Index measures the attainment of a number of internationally recognized rights — the rights to education, health, housing, food, and work — in a manner that takes into account the differences in states' capabilities," ASPA said in its award citation. "Thus, we finally have a measure that is comprehensive, replicable, comparable across states with very different material capabilities, and more objective than the prevailing measures. This book, rich with data and arguments, is also written in a very accessible and engaging style.  It will be a "must reading" for all students of human rights, regardless of their level of expertise."
During a sit-down conversation, Fukuda-Parr discussed the book, her work and the trajectory of her career. Read it on the Milano School blog.