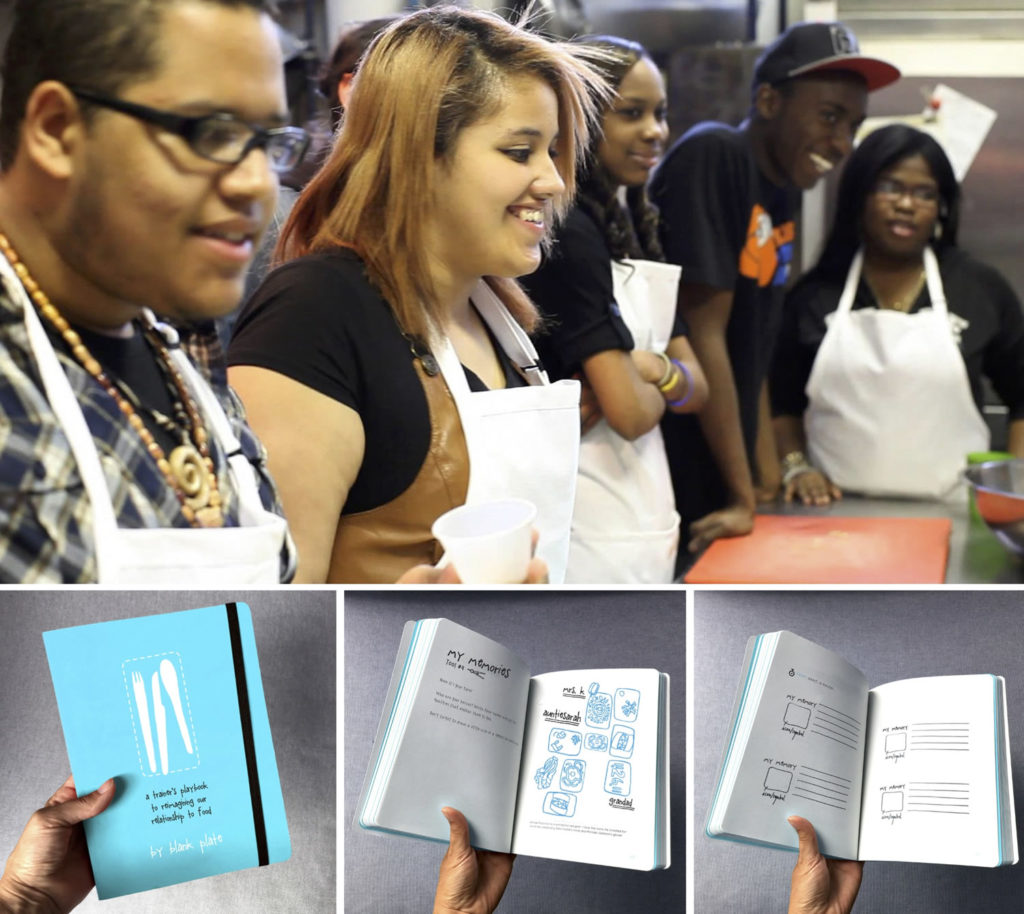 Parsons Alumni Win Prestigious Sappi Ideas that Matter Grant for Culinary Design Curriculum
As students in the MFA Transdisciplinary Design program, Amy Findeiss, Eulani Labay, and Mai Kobori worked to inspire teens at The Point, a Hunts Point, Bronx-based community organization dedicated to youth development, to confront issues of food justice facing their community.
The effort was part of a project called Blank Plate. Designed by Findeiss, Labay and Kobori, MFA Transdisciplinary Design '12, it is a 10-week culinary design curriculum that aims to put the narrative of healthy food access and equity in the local food system directly in the hands of communities.
After five years of cultivating the innovative program with the Hunt's Point Community, the Parsons alumni have been recognized with the prestigious Sappi Ideas that Matter's Grant 2016. The $25,575 award will allow them to support their partnership with The Point, as well as develop The Blank Plate Trainer's Playbook, a toolkit and workbook that allows the initiative to be scaled to other youth and community centers in New York City.
"It's amazing to witness the potential of design's ability to effect social change," says Kobori, now a faculty member at Parsons. "Blank Plate was founded as a systemic intervention into the New York City food system. We created a flexible framework that The Point community took upon themselves to develop, adapt, and own. We wouldn't be here it weren't for those at The Point who trusted us and dedicated their energy to this proof of concept. Our mission is to be able to incorporate this same approach into the Trainer's Playbook by empowering community leaders to become facilitators that enable change."
"This prize is a wonderful recognition of this important project, which remains more relevant than ever," Lara Penin, Associate Professor and Director of the Transdisciplinary Design MFA, says. "Congratulations to Amy, Eulani and Mai who are living the Parsons mission by designing a more equitable, sustainable future."