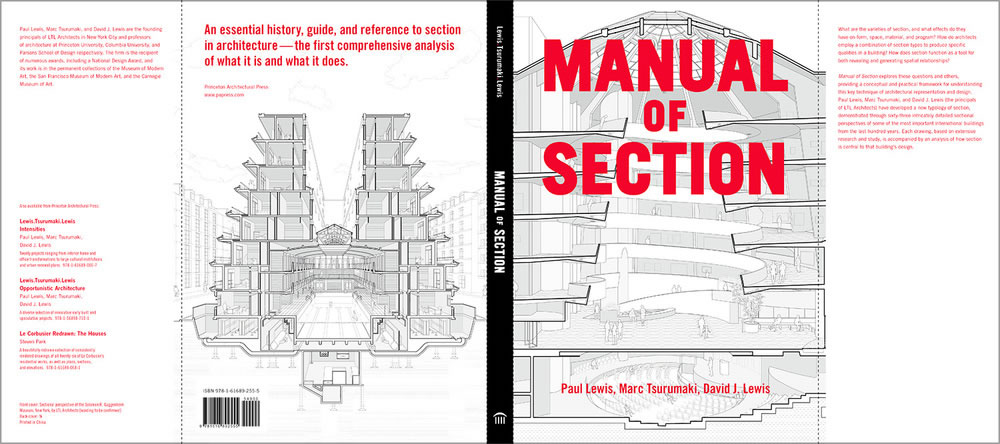 Parsons Faculty David Lewis Wins 2016 DAM Architectural Book Award for 'Manual of Section'
In architectural circles, debates about plan, elevation and section — essential representational techniques of architectural design — can get pretty heated. This is especially true of section, which is often understood as a reductive drawing type, produced at the end of the design process to depict structural and material conditions in service of the construction contract.
What's been lacking, however, is a framework to describe or evaluate it. Manual of Section, a book co-authored by David Lewis, Associate Professor of Architecture at Parsons School of Design, fills the void.
Lewis and co-authors Paul Lewis and Marc Tsurumaki were recently recognized for their book with a 2016 Deutsches Architekturmuseum (DAM) Architectural Book Award, a highly respected prize honoring the best architectural books of the year. A jury based their decision on criteria such as design, content, quality of material and finishing, innovation, and topicality.
Underwritten by The New School through faculty research funds, Manual of Section previously earned rave reviews from ArchDaily and Spacing. It recently went into the second printing after the first pressing of 4,000 copies quickly sold out.
Lewis recently accepted the prize at the library at Deutsches Architekturmuseum in Frankfurt.