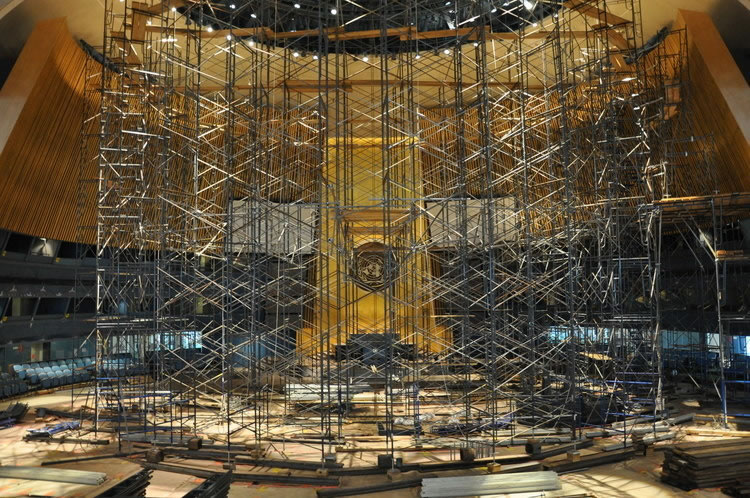 Parsons Hosts Archtober Celebration Events
For the sixth year running, the Center for Architecture and the American Institute of Architects New York Chapter is ushering in fall with Archtober, a month-long celebration of architecture and design.
Parsons School of Design is joining the festivities with a series of events that feature insights from architectural photographer Scott Benedict (October 6), and architects Anthony Cohn (October 13) and Andrew Waugh (October 27). All the events take place in the Glass Corner, Parsons East Building, E206.
A Photographic Search for the Unmeasurable in the Built
Scott Benedict will present on his photographs of iconic and vernacular buildings and elaborate on his exploration of the enigmatic relationship between photography and architecture. Hosted by Kimberly Ackert. Thursday, October 6, 6-8 p.m.
Architecture, Art & Politics at the UN
Architect Anthony Cohn discusses The United Nations Capital Master Plan (UNCMP), its goals, evolution and outcomes. Hosted by Robert Kirkbride, Dean of the School of Constructed Environments at Parsons. Thursday, October 13, 6-8 p.m.
Wood You Rather: Timber as a Solution to the Issue of Climate Change and Increasing Urban Populations
Andrew Waugh, principal of Waugh Thistleton Architectsin London, presents current work on innovative wood construction. Thursday, October 27, 6-8 p.m.