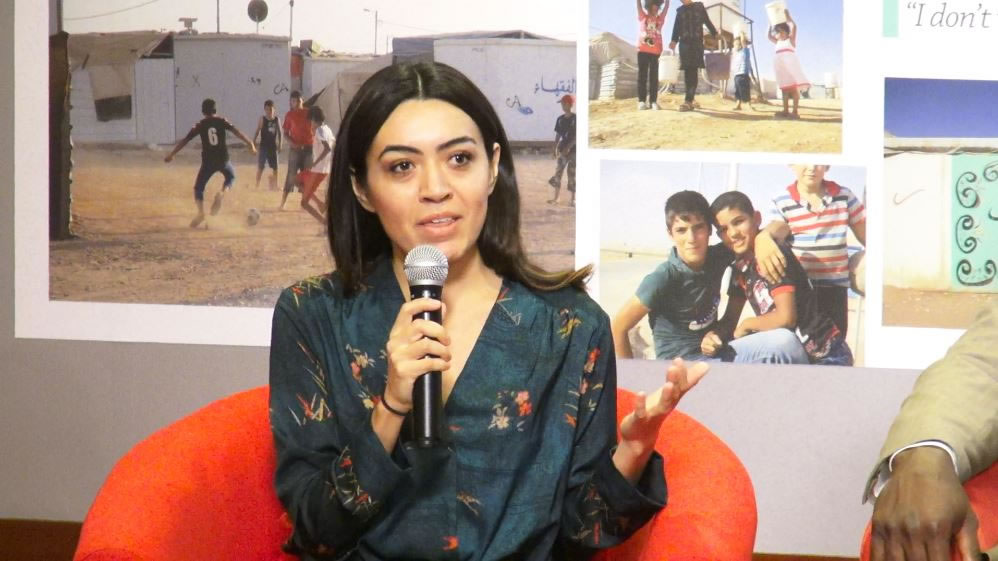 GoodFill Student Project Illuminates Sustainability Discussion at United Nations
Across New York City, young designers, entrepreneurs, artists, and activists are taking innovative approaches to making the world a more sustainable place — and UNICEF is taking notice.
Recently, the organization hosted "From Trashing to Treasuring: Community Change-makers For a Sustainable World," a presentation and networking event in which five young people shared projects, products, and strategies aimed at addressing concerns related to the environment and consumption.
Among them was Andrea Burgueño, Transdisciplinary Design'16, a co-creator of GoodFill. A collaboration between Burgueño and fellow Parsons alumni Cameron Hanson,Transdisciplinary Design'16, and Christian Smirnow and Christopher Lopez, both Transdisciplinary Design' 17, GoodFill is a glow-in-the-dark plastic bag that restaurants and grocery stores can fill with unwanted but edible food and that can be easily identified by hungry people.
In her talk, Burgueño discussed the paradox created by an excess of food and its apparent scarcity in urban environments as being "worthy of consideration from a designer's perspective." Projects such as Goodfill arise, Andrea explained, "from resolving to draw out the connections between everyday experiences and large scale problems."
The project was a winner of the 2016 New Challenge competition. To learn more about GoodFill, visit the project's New Challenge submission page.
The event was moderated by Shannon O'Shea, UNICEF manager for the Agenda 2030 Partnerships, who encouraged the audience members to turn the conversation into action, asking each of them to share, via social media, how they plan to take action.