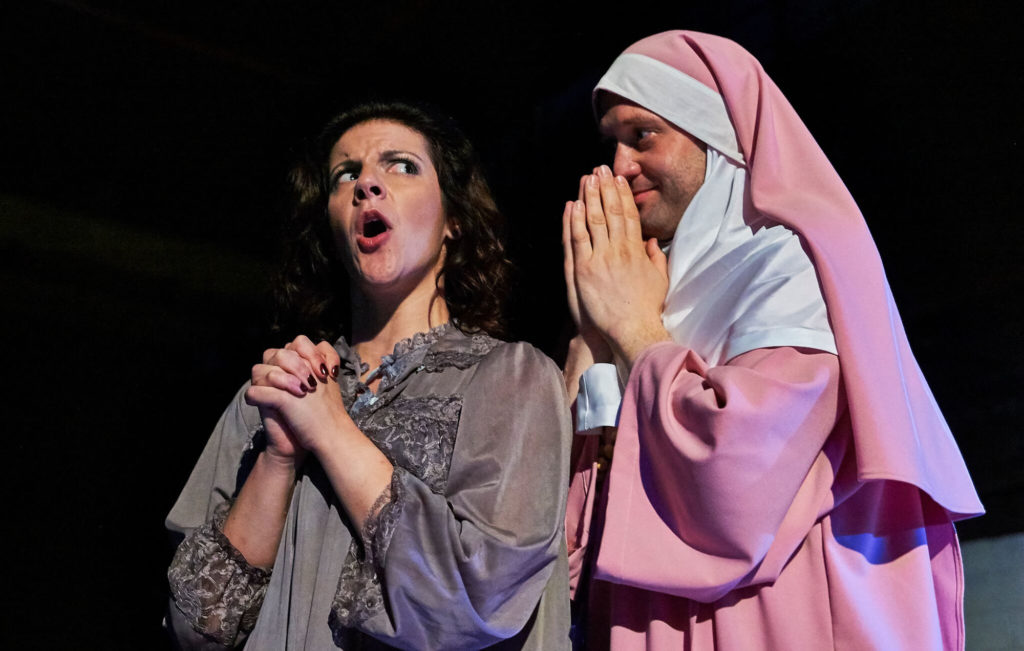 LoftOpera Honored by Yoko Ono's Courage Awards for the Arts 2016
For more than 60 years, the Amato Opera kept opera alive for residents of the East Village, presenting productions on a small scale with a reduced orchestra at low prices.
Today, LoftOpera — a wildly successful opera company started by Dean Buck, BFA Jazz '12, and Daniel Ellis-Ferris, BA Liberal Arts/BFA Voice '12 — has added to Amato's tradition of making opera accessible. Since 2013, the company has staged full-scale opera performances in underground venues, lofts, and warehouses, creating an egalitarian space in which all theatergoers, regardless of cultural or economic background, feel at home.
Buck and Ellis-Ferris are now being honored for their efforts by none other than Yoko Ono's Courage Awards for the Arts 2016. An awards ceremony will take place May 8 at a private ceremony in New York City.
"Yoko Ono feels that it is imperative for opera to be available not just in the great houses, but in accessible spaces, and she wants to recognize what the LoftOpera has the courage to do in this tradition," according to the award website.
LoftOpera has experience huge success since it was founded three years ago; the company's productions have earned consistently rave reviews and Buck and Ellis-Ferris were recently named to Brooklyn Magazine's '30 Under 30.'