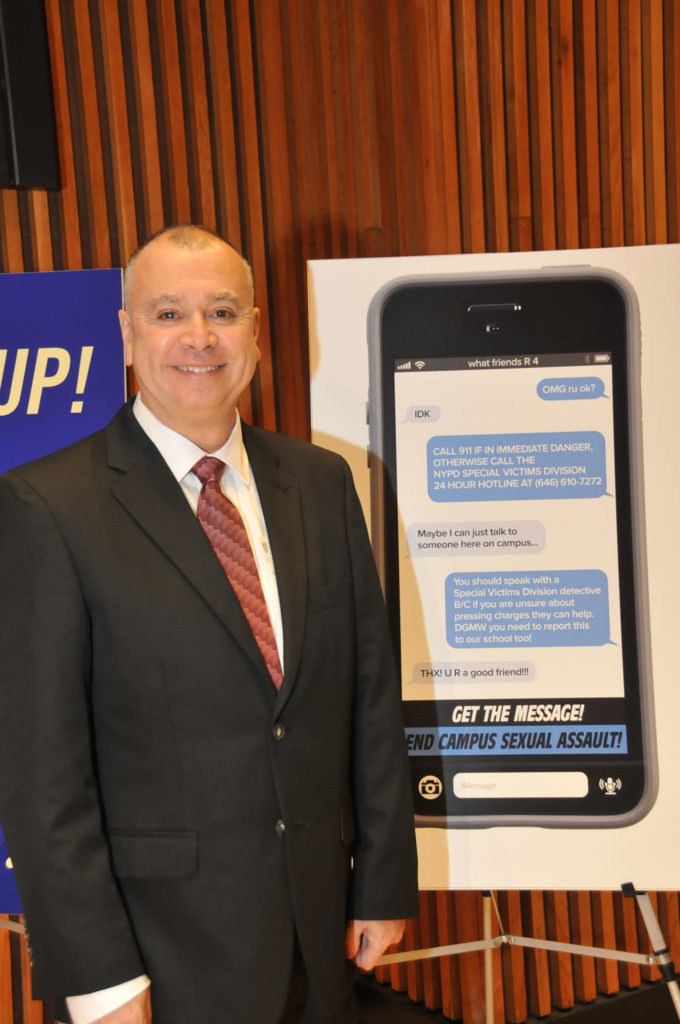 Parsons Student Designs Poster for NYPD to Combat Sexual Assault
After spending 23 years in the military, Freddie Dessau forged a new path, enrolling in the MFA Fine Arts program at Parsons School of Design. He wants to use his art to investigate post-traumatic stress disorder, a syndrome he has observed firsthand in both his work and family lives.
According to Dessau, the best way to combat PTSD is to seek help. It is this perspective that inspired him to enter the second annual NYPD sexual assault poster contest, where he took second place, along with a $1,500 prize. The contest is focused on highlighting the resources available for victims of sexual assault, and encouraging them to report on the crimes they have experienced.
"There's no shame in seeking help, and it takes incredible strength to do that," says Dessau. "My poster is a text message because it's a popular form of interpersonal communication. We have become comfortable with texts as a way of sharing and informing, which is an integral part of the poster's concept."
Dessau's participation reflects his passion for socially engaged work.
"I saw the contest as an opportunity to share my unique viewpoint," says Dessau. "I want to make a positive contribution to my classmates, school, and the larger college community here in New York City."