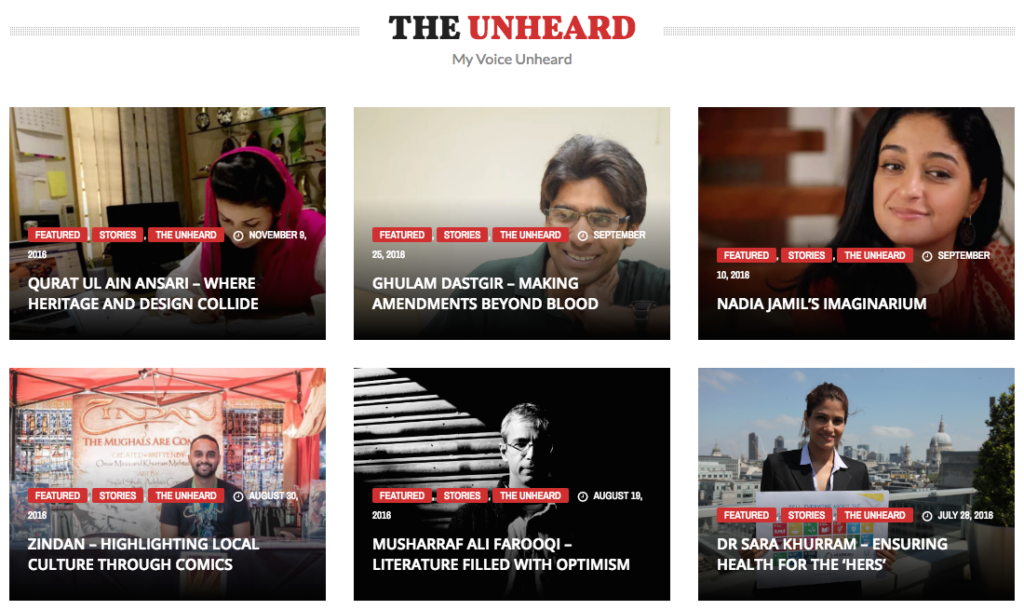 Through Online Storytelling Platform, Anum Nawaz, MA Psychology '18, Makes Muslims' Voices Heard
As a Pakistani Muslim woman living in the United States, Anum Nawaz, MA Psychology '18, has often felt "harassed, insecure, and vulnerable." These feelings only grew stronger during the presidential election—an election in which Islamophobic sentiment and anti-Muslim stereotypes became more widespread.
"I would walk down the street, without making eye-contact due to a fear of being recognized," Nawaz recalls. "I spoke less due to my accent. I covered more, due to the color of my skin. I interacted less, because I felt little. I used less public space, because I was a woman. I never went to a mosque, because of the fear of being seen. I hid my identity because I was ashamed."
However, rather than feeling helpless, Nawaz took action. The Fulbright Scholar channeled her fears and frustrations into My Voice Unheard, her self-founded web-based initiative that presents a counter-narrative to the one-dimensional image of Pakistanis and Muslims through storytelling and self-expression.
The website focuses on collecting, archiving, and highlighting biographies, stories, and life experiences of Pakistani individuals who are dedicated to social responsibility—a means of "reforming the existing image of Pakistan and its citizens," Nawaz says.
"I believe in the power of pragmatism and that everyone has a role to play," she says. "Some people express themselves by protesting outside, some people express themselves through writing. I started a new mission: to encourage people to think about their identity and express it safely, and to bring a new perspective to individuals who stereotype them."
In addition to her work on My Voice Unheard, Nawaz has served as the Cultural Ambassador of Pakistan for the United States Department of Education in 2013 and as a volunteer for A World At School, YMCA, and United Way.
To get involved, visit My Voice Unheard.