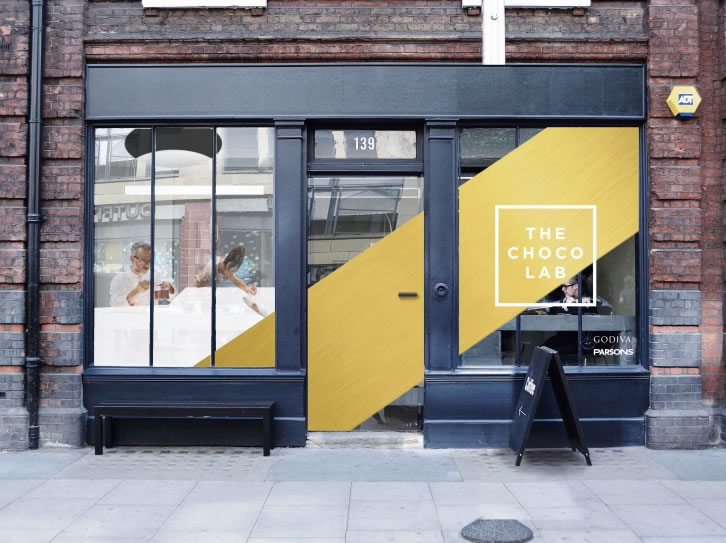 New School Students Design Sustainable Change for Godiva
When you eat a piece of Godiva chocolate, you taste something delicious.
However, the world famous chocolate brand known for its exotic and luxurious flavors doesn't just want to appeal to your palette, but also your demand for products that are sustainable and beautiful.
Godiva turned to The New School for help. Recently, the company launched Chocathon: Re-imagine the Godiva Chocolate Experience, a competition challenging students to create a new store design or chocolate display that focused on sustainability, beauty, and luxury.
The winning design, created by Maria Roldan, Strategic Design and Management '17, Matt Callahan, Industrial Design '17, Fangyu Liu, AAS Fashion Design '17, and Ali Liberman, Environmental Policy and Sustainability Management '18, is a physical space where Godiva can conduct research on their customers' responses to their products, and showcase new sustainable packaging designs and recipes.
Teams of students from different schools participated in the competition, creating the opportunity for cross-disciplinary collaboration and innovation.
"The most valuable part about this challenge was the fact that the school mixed us with student from different programs. It is always very interesting to see how people from totally different programs and backgrounds think," says Roldan "Once we understood that the biggest challenge was changing the business, we decided to design a physical space for Godiva to allow themselves room to take risks and innovate in a way that can truly create the future of sustainable chocolate."
New School students are committed to sustainable design, making them uniquely capable of delivering a design that Godiva would find inspiring and effective.
"Sustainability is not an easy objective, and will be disruptive for companies like Godiva, but it will change the culture of the company by creating real change," says Roldan. "Parsons has prepared us to develop innovative solutions in a short period of time, so solving this one was a great experience."