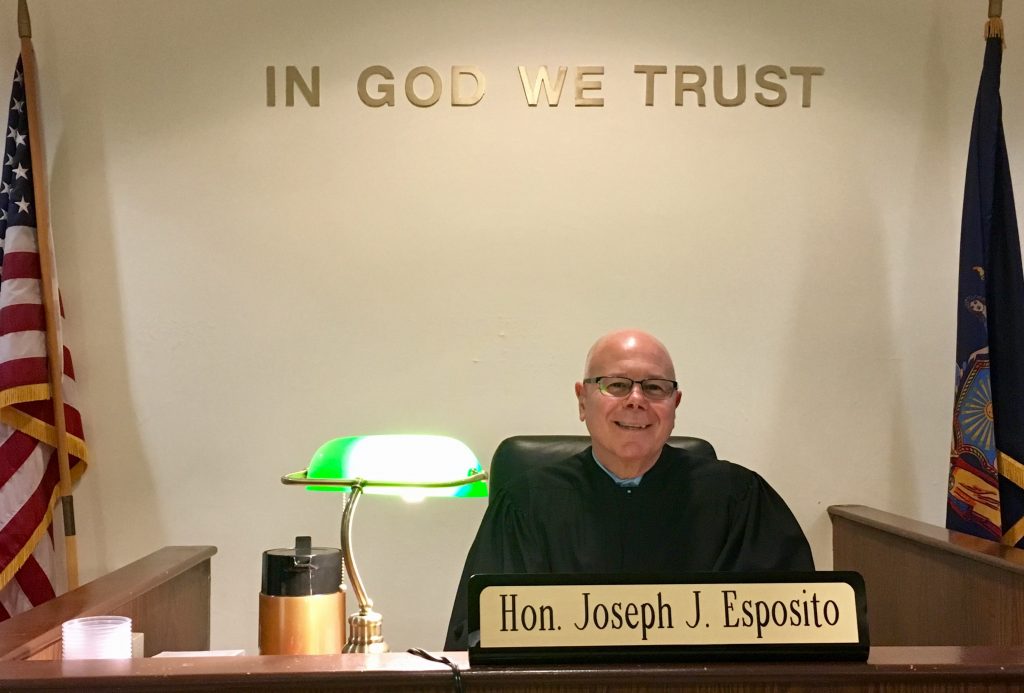 Joseph J. Esposito, MA Politics '74, Sworn In as New York Supreme Court Justice
When Joseph J. Esposito came to The New School for Social Research to study political science in 1972, he did so with the intention of eventually getting his PhD and teaching on a college level.
Ultimately, he took a different route, opting for a career in public service. He said it was his experience at The New School, with its focus on civic engagement and a real-world approach to education, that helped push him in a different direction.
"This innovative, very action-oriented take on political science tempted me to go into law," said Esposito, MA Politics '74. "Teaching is a noble profession. But, after getting my masters, I thought, instead of teaching political systems and political science, maybe I should actually do something in those fields. At The New School, I learned there's a difference between studying something and actually doing it."
Since graduating from The New School, Esposito has spent 40 years working in the New York City court system. Now, he's deepening his commitment to his community as the newest New York Supreme Court Justice.
"I am lucky and blessed to be a Supreme Court Justice and to do good for the people of Queens County," Esposito told the Queens Tribune recently.
Esposito's interest in civic engagement began when he was young. Growing up in Queens, he spent time after school working at the family deli operated by his parents. As an employee, he got to know and care about the people in his neighborhood and make sure they were satisfied.
Esposito's education began in Queens, where he attended K-12. After high school, he enrolled at Niagara University and then transferred back home to St. John's University, where he obtained his bachelor's degree in political science in 1972. Esposito then came to The New School for Social Research, where he earned his master's degree in political science.
"It was such a positive, rewarding experience," Esposito said of his time at The New School. "The professors were cutting edge, very smart, and very challenging. The program was rigorous. I spent a lot of time at the library. The New School really sharpened my political skills and knowledge.
Prior to his New York Supreme Court appointment, Esposito worked as the Court Attorney of the City of New York and in the Supreme Court of Queens County for 18 years. He got elected into the Civil Court of the City of New York, worked in the court for 12 years, and was elected to the State Supreme Court in November.
Note: Esposito is looking for legal interns. For more information, call 718-298-1089.