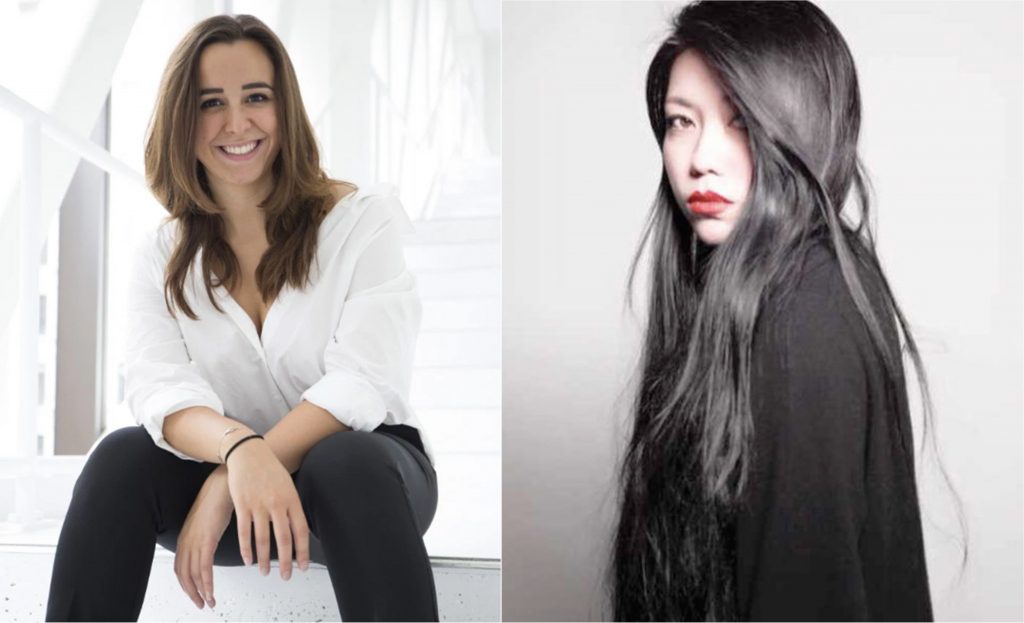 New School Alumni Make Forbes 2017 '30 Under 30′
For the seventh year running, Forbes has published its annual "30 Under 30" — a selection of the "brightest creators, innovators, and game changers" from a variety of industries. It's no surprise that, once again, New School alumni are among them.
They are Angela Luna, BFA Fashion Design '16, and Claudia Li, MFA Fashion Design and Society '13. The Parsons graduates appeared on the "Art and Style" list, which carries the tagline "creating and designing a beautiful future."
Luna, 22, won 2016 Womenswear Designer of the Year for Design for Difference, her collection of outerwear pieces that serve different functions for refugees. The motto for her brand, Adiff, reflects her mission:"design intervention for global issues."
Li, 28, received acclaim for her first collection, which she debuted during New York Fashion Week in 2015. Born in China and raised in New Zealand and Singapore, she studied in London and worked in London designing for J.W. Anderson, before coming to New York and earning her MFA at Parsons.
Luna and Li are the latest in a long line of New School alumni to appear on Forbes' "30 Under 30." Last year's list included a whopping eight graduates: Lucy Jones, BFA Fashion Design '15, Ximon Lee, Fashion Design '14, Hayden Lasher, AAS Fashion Design '11, and Sarah Law, BFA Fashion Design '08, Tyler Haney, BBA Strategic Design and Management '12, Amanda Curtis, AAS Fashion '10, Sophia Sunwoo, BBA Strategic Design and Management '10, and Ryder Ripps, BA Liberal Arts '08.