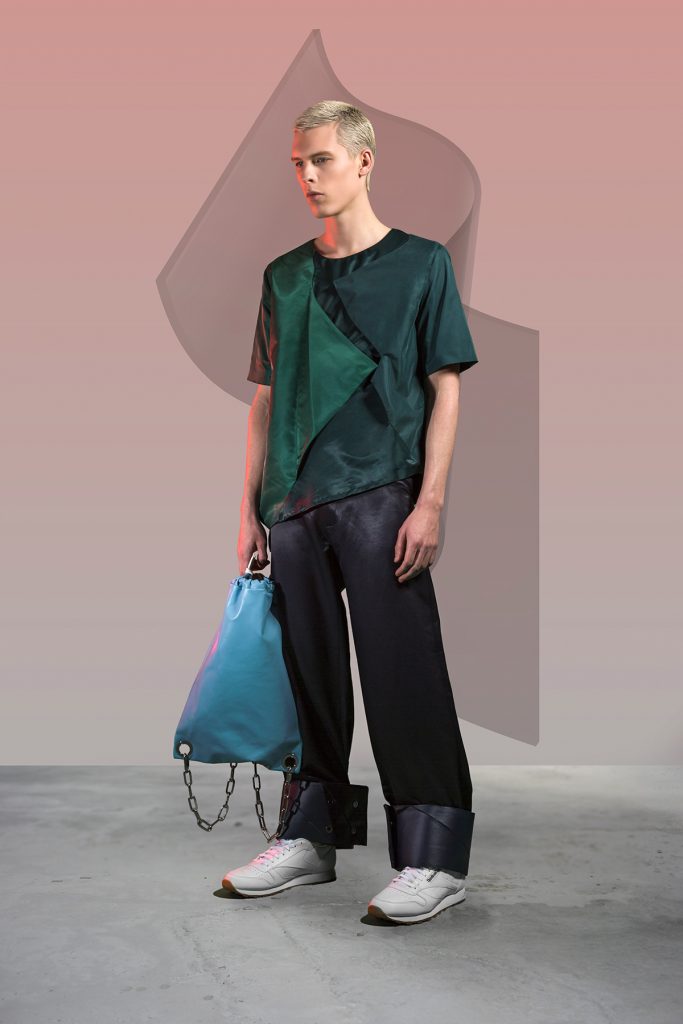 Parsons Grads Debut Menswear Lines at Influential Project/Mrket Trade Show in New York
A man strolling through the Javits Center this past week could find all the clothing, accessories, and shoes he would ever need. Between oversized shearling coats, burnt red leather slip-on shoes, and countless cashmere sweaters, the brands at the Project/Mrket fashion trade show presented the top contemporary menswear designers to retailers, executives, stylists, and editors.
Among them were recent Parsons alumni Madison Li and Molly Kirchoff, Fashion Design '16, who contributed a fresh perspective and unique voice to the biannual show with the debut of their first collections.
"I'm grateful for the opportunity to present my brand," Li said. "I'm interested in the integration between product design, fashion, and architecture."
Sustainable design — a key component of Parsons' educational approach — is a concept Li understands well and wants to explore in his work.
"One of my professors, Timo Rissanen is an inspiration to me because of his activism and enthusiasm for social justice," Li said. "I plan on taking sustainability into account when I begin producing my own brand."
And in true New School fashion, Li wants to design for all people, regardless of their identity.
"Clothing doesn't strictly belong to women or men, because anyone can wear it," he said. "That's something Parsons helped teach me, simply by having all gender restrooms."