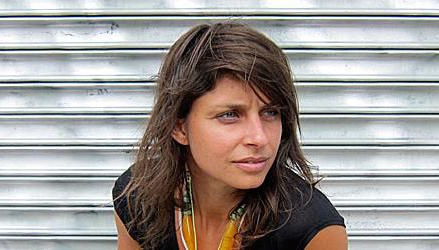 Vanessa Wruble, MA Psychology '08, Co-organized the Women's March on Washington
Hundreds of thousands of people descended on Washington, D.C. the day after the presidential inauguration for a mass demonstration in support of women's rights.
Vanessa Wruble, MA Psychology '08, helped bring them there.
Wruble is a member of the national organizing committee of Women's March on Washington, which aimed to "send a bold message to our new administration on their first day in office, and to the world, that women's rights are human rights." Sister marches took place in other major metropolitan areas around the world, leading to the one of the largest national demonstrations ever held in the United States.
The New School alum got a lot of attention for her efforts, fielding interviews for Vogue and W recently. Wruble said that, while the march was started to raise awareness on women's rights, it came to focus on all human rights.
"Yes, it's about feminism," Wruble told Vogue. "But it's about more than that: It's about basic equality for all people."
Wruble's commitment to confronting pressing issues — a key theme of The New School — goes beyond her involvement in the Women's March on Washington. She is the founder and editor of OkayAfrica, a site connecting culture news from continental Africa with an international audience, and she has worked as the first international correspondent at Al Gore's Current TV (now Al Jazeera America), as a communication specialist for the United Nations, and as a journalist for several print magazines. She studied war and conflict at The New School.