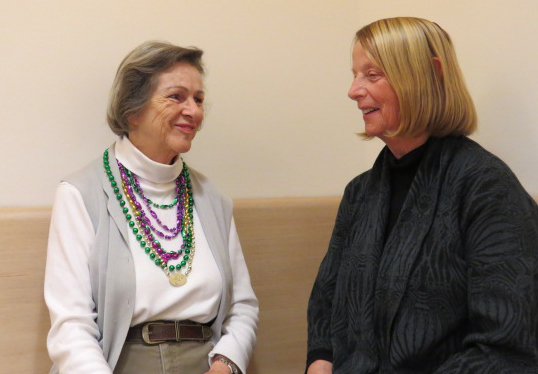 Institute of Retired Professionals Participate in Cutting-Edge Brain Research
Students of the New School's Institute for Retired Professionals (IRP) are usually focused on lifelong learning. Now, they're helping others learn — namely, brain researchers at New York University's Alzheimer's Disease Center — about one of the most critical public health crises facing America.
About a dozen students in IRP — The New School's continuing education program for retired or semiretired people in their early fifties and older — are participating in clinical trials to help scientists improve diagnosis of Alzheimer's disease.
"They needed people to be controls for their experiments. This is a great way to help a worthwhile cause," Barbara Sherman, an IRP member who has been a pediatric nurse at the NYU-Langone medical center for 40 years.
Sherman and her IRP peers have taken a number of memory tests, including counting down backwards by sevens and hearing a story and then, despite distractions, repeating it with details.
The research involves trying out newly devised tests that can predict whether Alzheimer's is likely to develop in patients who are not yet exhibiting symptoms, according to Steven Ferris, the Gerald J. and Dorothy R. Friedman professor and director of NYU's Alzheimer's Disease Center. Ferris has conducted more than 100 research studies on cognitive assessment, early diagnosis, and treatment of brain aging and Alzheimer's. The research program is supported by the federal government.
"I thought this would be a place where I could be of help," IRP member Lenore Cooney said. "The tests they give you haven't really been validated, and they needed a lot of people to do this."