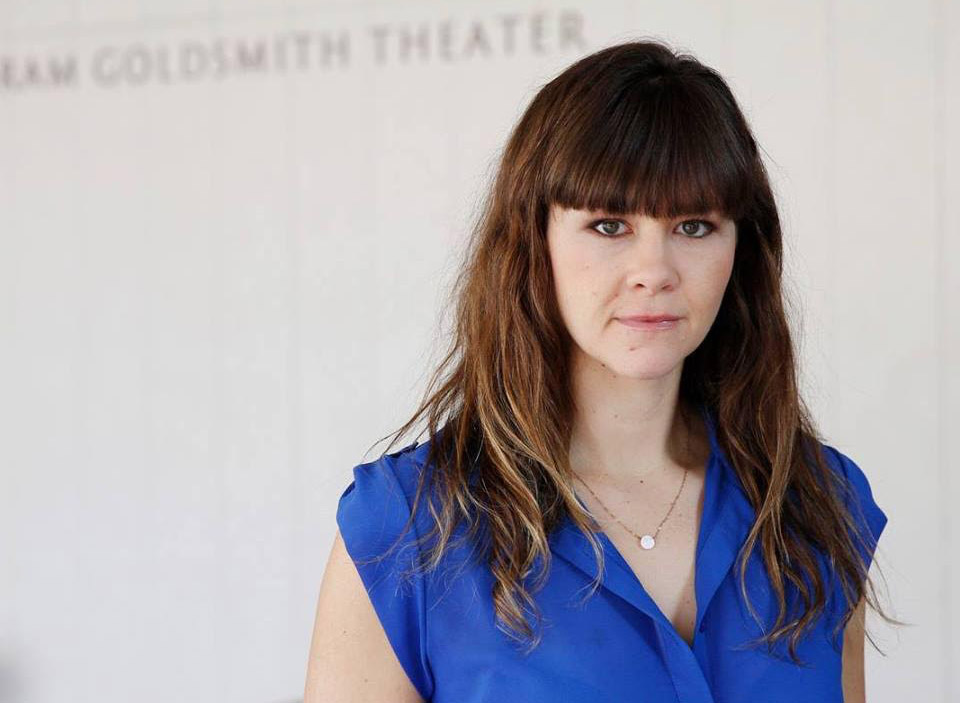 Playwriting Graduates Are Helping Create Groundbreaking Television
In its first season, the NBC drama This Is Us has distinguished itself by its willingness to explore topics rarely discussed on network television: obesity, alcoholism, adoption, sexuality, and cancer, among many others.
Featuring a diverse cast of all ages, ethnicities, and sizes, This Is Us has become the highest-rated show on NBC while earning numerous award nominations at the Golden Globes, Screen Actors Guild, Critics' Choice, and Writers Guild of America.
It's no surprise that a show focused on confronting pressing social issues is the work of New School alumni. Bekah Brunstetter, Playwriting '07, is a co-producer and writer for This Is Us; Aurin Squire, Playwriting '05, co-produces and writes for the hit show.
Brunstetter and Squire are two of the many School of Drama graduates to have their words broadcast to millions on television. Jason Holtham, Playwriting '00, has written for Pitch on Fox, and Janine Nabers, Playwriting '08, has written for Bravo's Girlfriend's Guide to Divorce and the critically acclaimed Lifetime drama Unreal.
The success of the School of Drama alumni is a testament to the school's dedication to providing a playwriting education with a focus on artistic exploration, real-world issues, and multidisciplinary collaboration.
"It was hugely helpful to be working with actors and directors from the get-go, as it got me in rehearsal-type situations early on, in which I had to be clear about my intentions with what I wrote," Brunstetter says of her experience in the Playwriting program. "I had some fantastic professors who were hard on me in the best way, who encouraged me to write personally, honestly, and theatrically."
Ranging from comedies, dramas, and dramedies to ten-minute plays, longer plays, and monologues, Brunstetter's work touches on everyday topics, often with a twist.
Brunstetter also writes for the stage. In Happy Birthday/I'm Dead, one of her short plays, a woman comes home drunk to find a man claiming to be her husband from the future. In The Oregon Trail, the protagonist, Jane, is playing the popular game on her computer when she is suddenly transported back to 1848; the story jumps back and forth between time periods as it explores Jane's struggle with depression. An episode of This Is Us written by Brunstetter, "Career Days," displays one of the main characters' intellectual abilities by showing him explaining difficult concepts in the present day and as a child.
"I love to juxtapose the past and the present, so that you get people who lived 100 years apart, who never would have met, to hang out," says Brunstetter. "Lately I'm also obsessed with trying to bring humor, insight, and specificity to conservative values, since it's so easy, especially now, to dismiss them."
Laura Maria Censabella, a professor at the School of Drama, has helped shape many successful alumni with her lessons, which are grounded in a real-world approach.
"I teach that a story poses questions about the world, and it is the quality, scope, and audacity of those questions that makes a great writer," says Censabella. "I also teach that what creates a real dilemma for a human being or a character in your play is values in conflict — in other words, the character wants two things that are utterly incompatible."
As Brunstetter continues to pursue her playwriting career, she remains committed to shedding light on issues that have not received enough attention from the mainstream entertainment industry.