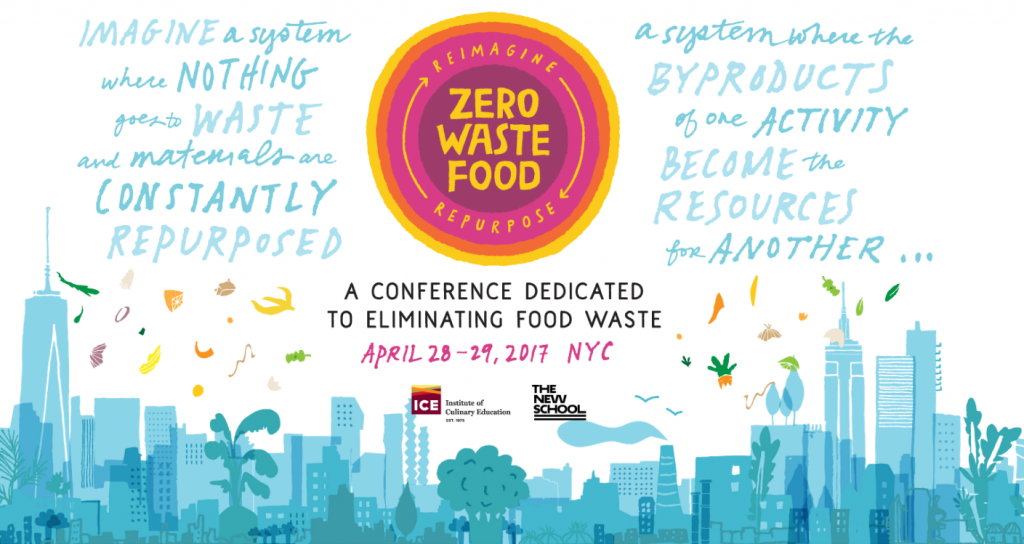 The New School and Institute of Culinary Education Launch First-Ever Zero Waste Food Conference
In the United States, as much as 40 percent of the edible food products grown and produced in the United States are lost, discarded, or "wasted" every year. Aside from wasted food, considerable resources — from water and energy to fuel and human labor — are expended to create food that no one will ever eat.
To address this pressing issue, The New School and Institute of Culinary Education (ICE) will launch the first-ever Zero Waste Food conference, an exploration of sustainable methods for producing, distributing, consuming, and disposing of food.
Bridging the gap between research and practice, academics, activists, chefs, business leaders, and producers will participate in panel discussions, and provide culinary demonstrations and hands-on cooking classes, that uncover innovative techniques for creating delicious meals from food waste. Massimo Bottura — founder of Food for Soul and chef/owner of Osteria Francescana in Modena, Italy — will be #ZeroWasteFood's keynote speaker.
"Changing our global food system for the best is one of the most urgent challenges of our century," said Fabio Parasecoli, associate professor and director of Food Studies Initiatives at The New School. "This conference reflects the commitment of our university and its Food Studies program to teaching and engaging students around sustainability and environmental justice. The partnership with ICE is an example of how academics and professionals can team up to tackle important social issues."
"There is no topic more pressing to our industry than that of food waste," said Rick Smilow, ICE's president and CEO. "ICE is thrilled to produce this conference with The New School to bring together a community of individuals committed to solving this issue. Through this conference, we hope to both present and inspire creative solutions to tackle this most crucial of challenges of the 21st century."
Through panel discussions on sustainable kitchen design, creating new connections in the food chain, repurposing of materials, and reusing food waste, leaders in the field will discuss their best practices and strategies for making positive change.