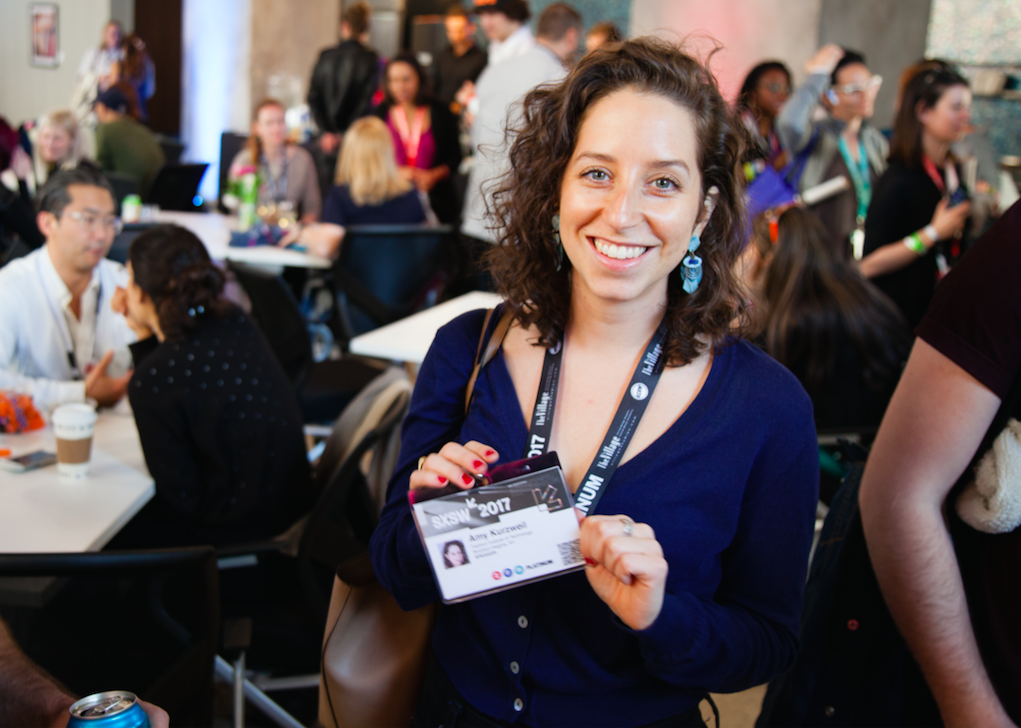 The New School + #SXSW: Amy Kurzweil, MFA Fiction '13, on Collaboration and Creativity
The following is one in a series of posts about The New School's participation in South by Southwest (SXSW) March 10-15. Students, faculty members, and alumni ​shared innovative projects and perspectives that embody ​the university's human­-centered approach to technology and design-inspired solutions to pressing social issues. For complete coverage of The New School at #SXSW, visit New School News.
Amy Kurzweil isn't very collaborative by nature.
"I'm very introverted," Kurzweil, MFA Fiction '13, said. "It's easy for me to do things by myself to avoid conflict."
The New School broke her of that habit.
As a student in The New School's MFA Creative Writing program, Kurzweil was part of a tight-knit group of friends and fellow writers. They gave her feedback, moral support, and provided a "pool of creative energy" from which Kurzweil drew to write and illustrate her critically acclaimed graphic memoir, Flying Couch.
"When you work with others, you sacrifice productivity because you stop to talk, you write less pages. But the pages you write are better because you're open to the people around you," Kurzweil said. "There's so much longevity in having others invested in you versus it being me against the world."
Kurzweil shared her thoughts on collaboration during Networking For Social Good: Happy Hour Hosted by The New School at #SXSW. Dozens of New School graduates came out for the event, a celebration of the university, its alums, and its commitment to using design for social good.
Kurzweil embraces The New School's collaborative approach in her career as a New Yorker cartoonist. She explained how Bob Mankoff, editor of The New Yorker, invites staffers to meet with him one on one every Wednesday at the magazine's 1 World Trade Center offices. Ostensibly, it's an opportunity get face time with the boss. But in reality, it's a chance for Kurzweil and her co-workers to "commiserate, get to know people, and bounce ideas of one another."
"You get there and wait around for Bob for two hours," Kurzweil said. "Theoretically, it's about getting five minutes with a mentor. In reality, it's about creating community."
Kurzweil is currently part of a group exhibition, Flying Foxes Graphic Arts Show, at Undercurrent Projects in New York City through April.