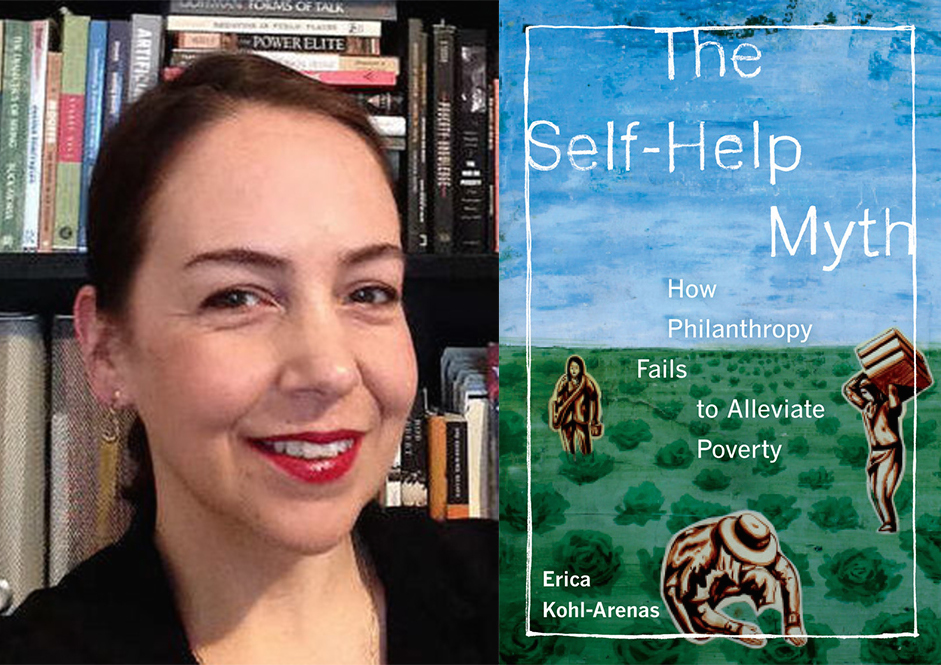 Faculty Member Erica Kohl-Arenas Named Philanthropy Critic of the Year
With the release of her critically acclaimed book, The Self-Help Myth How Philanthropy Fails to Alleviate Poverty, in 2015, Erica Kohl-Arenas established herself as a leading authority on philanthropy and the myths surrounding it.
Self Help reveals how "philanthropy maintains systems of inequality by attracting attention to the behaviors and responsibilities of poor people while shifting the focus away from structural inequities and relationships of power that produce poverty."
For her thought-provoking insight, Kohl-Arenas — assistant professor of Nonprofit Management at Milano School of International Affairs, Management, and Urban Policy — was recently named Philanthropy Critic of the Year by Inside Philanthropy.
"This New School professor has gotten traction with her timely and deeply researched book, The Self-Help Myth, looking at how funders tend to shift focus away from the systemic drivers of inequality," the publication wrote in praise of Kohl-Arenas.
Kohl-Arenas, who is currently teaching the class Critical Issues In Philanthropy: Power, Possibility, And Paradox And The Private Foundation, will moderate a pair of upcoming discussions on the issue philanthropy: