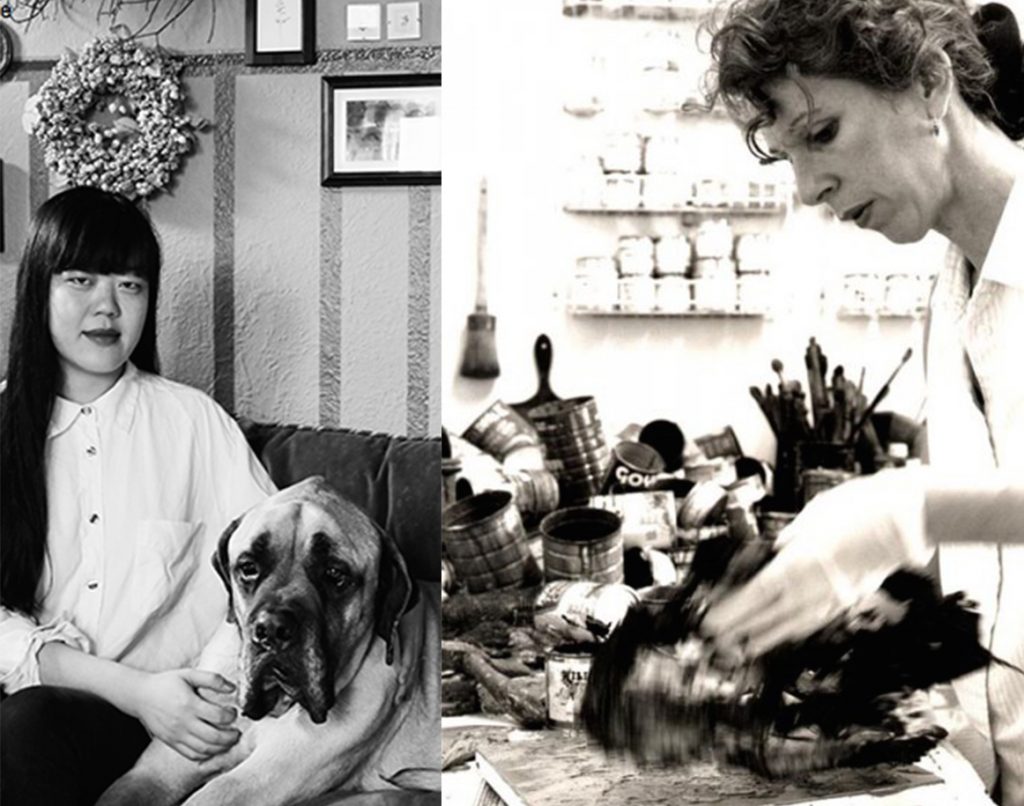 Parsons Faculty Member Jen Liu and Alumnus Leslie Wayne Awarded 2017 Guggenheim Fellowships
The Guggenheim Foundation recently named the recipients of its prestigious 2017 fellowships, and two members of the Parsons School of Design community are among them.
Leslie Wayne, BFA Fine Arts '85, and Parsons faculty member Jen Liu, are two of the 173 scholars, artists, and scientists who were "appointed on the basis of prior achievement and exceptional promise," according to the Guggenheim Foundation. They and the other fellows will each receive a $50,000 unrestricted grant.
Wayne, a 1985 graduate of Parsons, is a painter and an occasional writer and curator known for her highly dimensional paintings. In Free Experience, her new body of abstract work, Wayne reaches for, in her words, "that seductive dislocation" by exploring the representations of an illusion in as many different ways as possible while remaining within the confines of a painting.
Liu is a New York-based visual artist working in video, performance, and painting on topics of national identity, economy, and the re-motivating of archival artifacts. Her most recent video, The Pink Detachment, premiered in the 2016 Berlinale Forum Expanded exhibition, and her recent performance commission for six dancers, The Red Detachment of Women, premiered at the Whitney Museum in 2015.