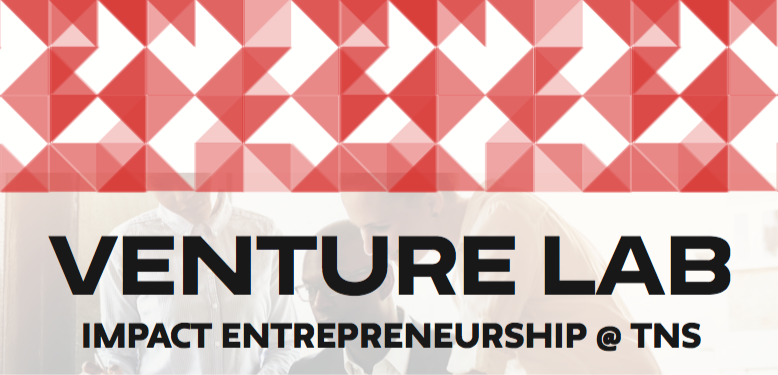 Pursuing a Socially Engaged Entrepreneurial Venture? Connect with Venture Lab
Are you a current masters or upper-level undergraduate student looking to accelerate your entrepreneurial venture and create positive social impact?
You should apply for the Venture Lab, a 12-week program "designed to help current masters students and upper-level undergraduates advance their entrepreneurial ventures by providing the support, resources, and capacity to build financially sustainable models that address critical societal challenges and demonstrate the potential for scalable impact."
"We envision a world that works for us all, in which individuals from diverse backgrounds can do well by doing good, using their talents to shape a more inclusive, sustainable, and equitable economy," according to the organizers of the initiative, a keynote program of the recently launched Impact Entrepreneurship Initiative.
To learn how to apply to Venture Lab, attend one of two information sessions on Monday, April 24, 6-7 p.m. or Thursday, April 27, 3-4 p.m. in Wolff Conference Room (1103), 6 East 16th St. Go online to RSVP.
The application deadline is fall 2017 and the program dates are January to April 2018.