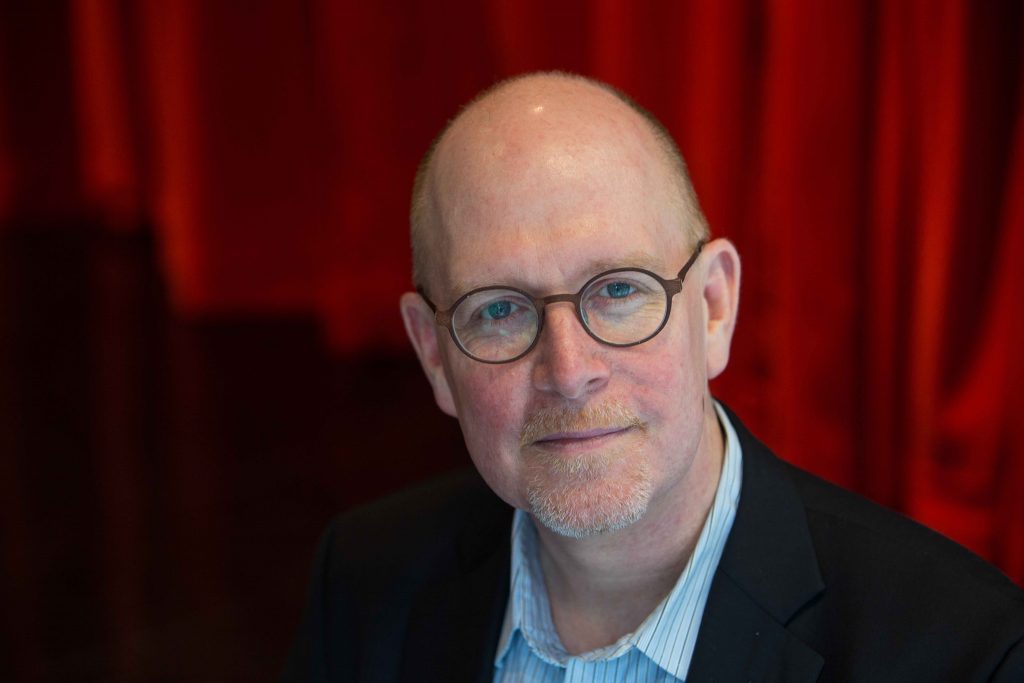 School of Jazz Appoints Dr. Keller Coker as New Dean
In his 30 years as dean of School of Jazz, Martin Mueller helped shape it into a world-class music school at the forefront of jazz education. So, when he stepped down last fall, there was a big role to fill.
After a highly competitive, international search for Mueller's successor, The New School has chosen Dr. Keller Coker, formerly associate dean for academic affairs at School of Jazz, as the school's new dean.
"The talent and dedication of the students and faculty at School of Jazz is truly inspirational," says Coker. "Becoming the dean goes far beyond fulfilling my career aspirations; it enriches every facet of the musical life I am fortunate enough to live."
Coker, who worked with Mueller for many years, praised the former dean for "crafting a truly visionary music curriculum that guided thousands of students, many of whom are among the finest musicians working today."
During Dr. Coker's esteemed career, he founded the American Metropole Orchestra, served as executive director of the Smith Fine Arts Series, arranged music for Kurt Elling, Cuong Vu, Martha Reeves, Joe Lovano, and Allen Toussaint, and produced shows for Aiofe O'Donovan, Dr. Lonnie Smith, the Turtle Island Quartet, and Sean Jones. He has developed and taught a wide range of courses at the School of Jazz, including songwriting, early music ensemble, jazz composition, brass seminar, ethnomusicology, music history, improvisation, world music, music theory, popular music in America, and more.
School of Jazz, which is part of the College of Performing Arts, is uniquely positioned in jazz education to create cross-disciplinary learning opportunities for students and faculty — a practice Dr. Coker is excited to continue and grow.
"These three schools working together, under the progressive leadership of executive dean Richard Kessler, points the School of Jazz toward even greater success," says Coker. "It is an exciting time here, and as dean I am in a privileged position to play a role in lifting this school to its highest potential."