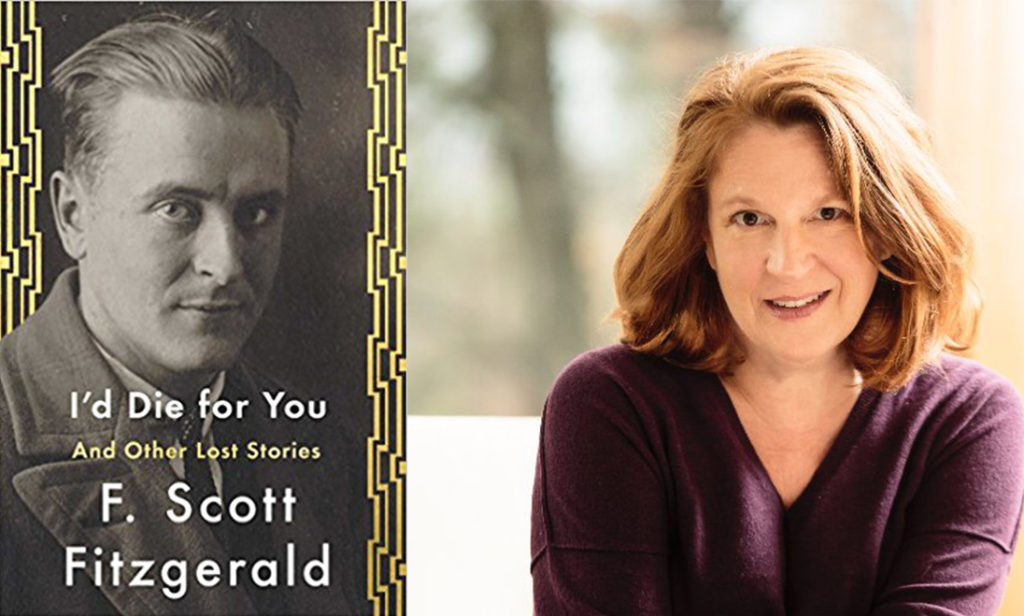 Literary Studies Faculty Member Anne Margaret Daniel Edits Collection of Previously Unpublished Fitzgerald Stories
During the 1930s, F. Scott Fitzgerald — known for authoring the classic novels The Great Gatsby, This Side of Paradise, and The Beautiful and Damned — submitted a number of short stories that were accepted for publication but never printed.
Some were written as movie scenarios and sent to studios or producers, but not filmed. Others were stories that could not be sold because their subject matter or style departed from what editors expected of Fitzgerald.
Now, those previous unpublished and uncollected short stories have been compiled into a book, I'd Die For You and Other Lost Stories, edited by Literary Studies faculty member Anne Margaret Daniel.
"Readers will experience Fitzgerald writing about controversial topics, depicting young men and women who actually spoke and thought more as young men and women did, without censorship," according to the book's publisher Simon and Schuster. "Rather than permit changes and sanitizing by his contemporary editors, Fitzgerald preferred to let his work remain unpublished, even at a time when he was in great need of money and review attention."
The title story of the collection, "I'd Die for You," draws from the time Fitzgerald spent in the mountains of North Carolina, mired in alcoholism, his wife Zelda in a sanatorium nearby.
In a recent interview in The New Yorker, Daniel discussed the experience of arriving at and completing the project.
"I was invited to edit a collection of fifteen stories by the Trustees of the Fitzgerald Estate," she recalled. "There weren't enough unpublished stories to constitute a collection until very recently. Fitzgerald scholars had known of the existence of some of these stories, like 'Thank You for the Light,' for decades, but others were rediscovered by Fitzgerald's family only a few years ago. To these fifteen, I added three more that I uncovered as I worked on the edition, including a fragment that allows an intimate look at Fitzgerald's creative process."