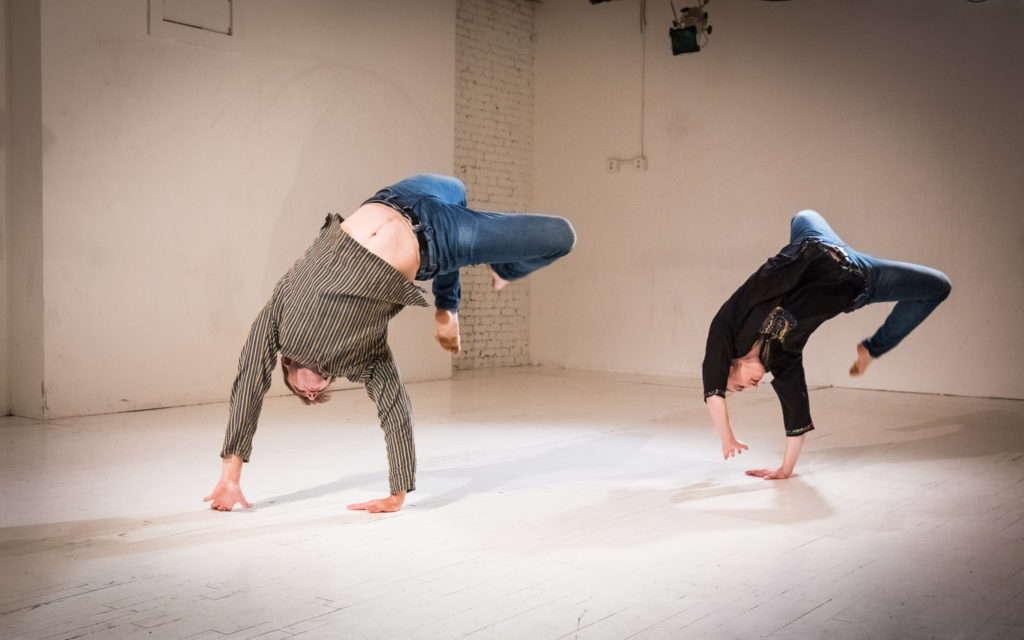 Mannes Composer Wins Alsop Award to Fund Collaboration with Dance Company
Throughout its 100-year history, Mannes School of Music has constantly evolved, creating new curricular opportunities that prepare students to succeed in the contemporary music industry. Those opportunities include entrepreneurship and interdisciplinary collaboration — approaches supported by the Alsop Entrepreneurship Award, awarded each year to a Mannes student and underwritten by Baltimore Symphony Orchestra music director Marin Alsop.
This year's award winner is Alex Chadwell, Mannes '17, who will use the prize to fund 7:1, his new dance performance project in which seven Mannes composers create new pieces for the Rovaco Dance Company. The dance company, made up of five young dancers, will perform routines to the original works on Saturday, May 13, at 3:00 p.m. in The Auditorium, 66 West 12th Street.
"I'm so passionate about innovation in the music world," says Chadwell. "I realized that I wanted to take an active role in the creation of new art outside of just the music I was making."
Chadwell was inspired by the collaborative work of composer and former New School teacher John Cage and choreographer Merce Cunningham, as well as the Ballets Russes, which brought together composers, artists, and designers including Debussy, Kandinsky, and Chanel to create original, fully realized productions. Chadwell's collaborative experiences at Mannes have served as the foundation for his project and his career aspirations.
"Collaboration is an essential part of a composer's career, and collaboration across art forms is necessary to a vibrant and progressive arts scene," says Chadwell. "I'm becoming increasingly aware of valuable opportunities in contemporary opera, popular music, performance art, sound design, film, etc., which all require some level of ability to work with artists of other artistic mediums."
Chadwell is not the only Mannes student who is entrepreneurial and collaborative. Nathan Kamal, BA/BFA Liberal Studies/Jazz '17, wrote a score performed by the CoPA theater orchestra to accompany a screening of Alfred Hitchcock's The Birds for (Un)Silent Film Night, while Mannes students staged the groundbreaking opera Dust in collaboration with peers in CoPA.
Since its creation in 2015, the Alsop award has supported projects including Operesque, which combines opera and burlesque, and Little Ant Got Hurt, a live musical experience that aims to introduce children to classical music using an instrumental trio and narrator. The seven composers chosen by Chadwell to participate in his project will acquire invaluable real-world experience that complements the work they've pursued at Mannes.
One of those composers, Justin Rosen, MA Composition '18, wrote his piece without a specific theme in mind, but the process became cathartic for him.
"This project has allowed me to realize the full potential of music and how effective art can be," says Rosin, who also plans on creating scores for videos made by New School film students. "It has certainly enriched my communication skills, which are vital for film scoring and other professional work, and has enhanced my style as a composer. I hope to continue to deliver art that is evocative and healing."
A Mannes education is grounded in interdisciplinary collaboration. Having the opportunity to work with fellow composers, as well as outside companies, Chadwell is gaining valuable experience that will prepare him to succeed in the music industry.
"In future iterations of 7:1, I'd like to explore collaboration with other mediums," says Chadwell. "The structure of seven artists of one discipline working with one artist of another discipline allows for a myriad of collaborative projects."