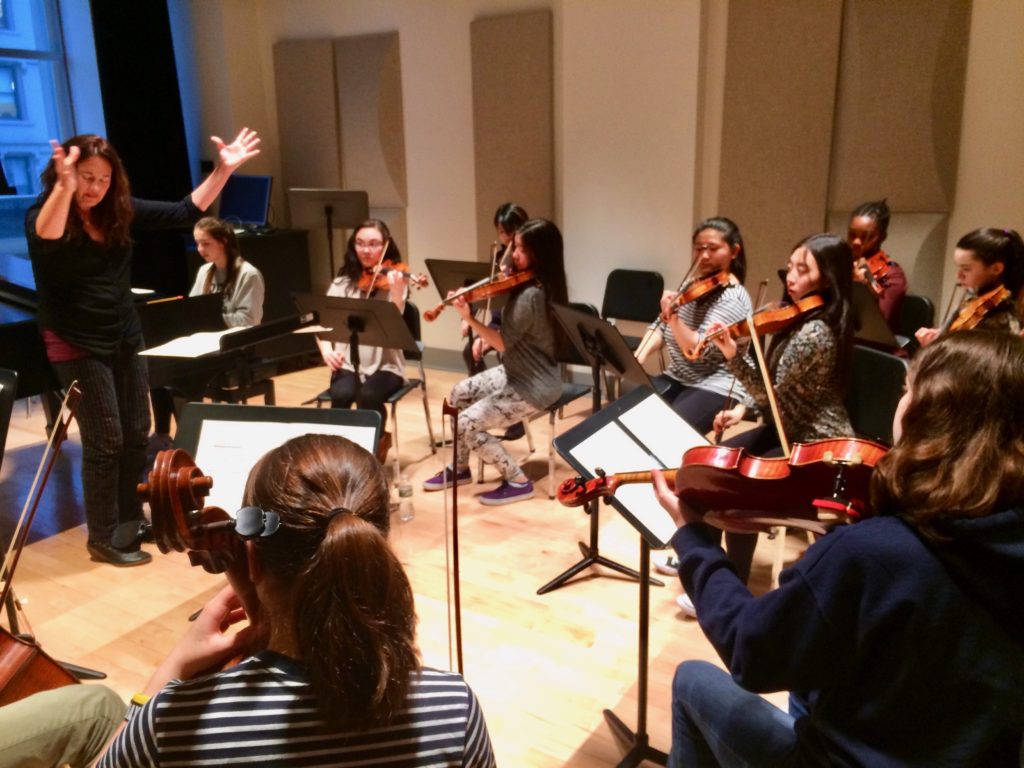 Mannes Prep Students Perform Viral Song Based on Hillary Clinton's Speech
When Hillary Clinton lost the 2016 presidential election, she gave a concession speech the next morning that carried a powerful and uplifting message.
"To all the little girls who are watching this, never doubt that you are valuable and powerful and deserving of every chance and opportunity in the world to pursue and achieve your own dreams," she said.
Isolde Fair, 13, wrote "To All the Little Girls," a song that quickly went viral. She later performed at the Women in the World summit for 3,000 people, including the former Secretary of State. String players and vocalists from Mannes Prep joined Fair onstage for her performance, during which she sang and played the piano.
"Playing on the Lincoln Center stage felt like a dream come true," Fair told the Huffington Post. "Hillary's words inspired me to do what seems to be impossible."